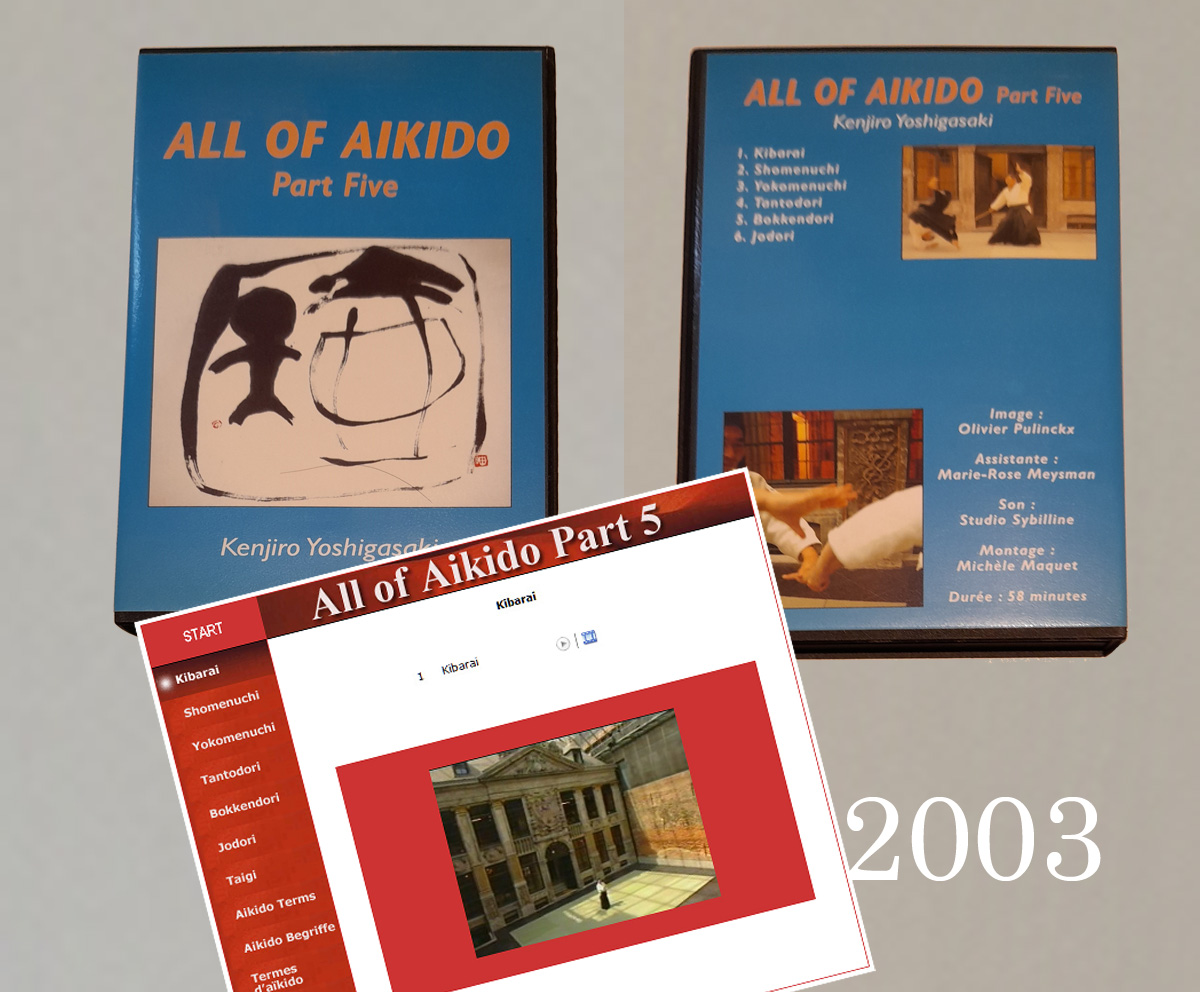 VHS & CD
The topics of Part 5 are Shomenuchi, Yokomenuchi, Tantodori, Bokkendori and Jodori.
There are shown
Taigi 9 (Shomenuchi)
Taigi 13 (Yokomenuchi)
Taigi 3 (Yokomenuchi)
Taigi 21 (Tantodori)
Taigi 22 (Bokkendori)
Taigi 23 (Jodori).
In the Shomenuchi chapter, the corresponding techniques for attacks without a weapon, with Tanto, with Bokken or with Jo are presented together.
While most Taigi have 6 techniques, the Taigi Tantodori, Bokkendori and Jodori consist of 10 techniques each.