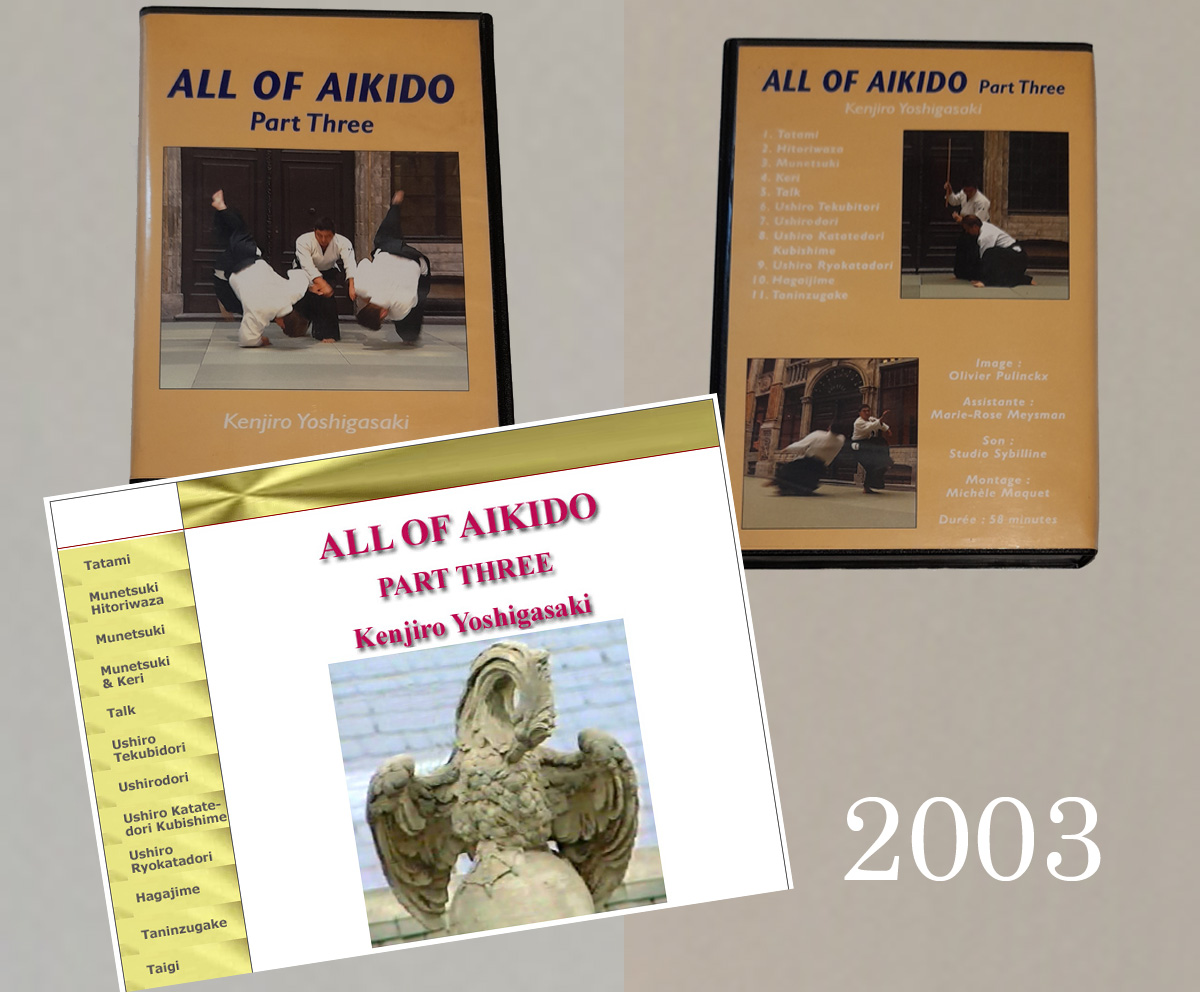 VHS & CD
The topics of Part 3 are Tsuki, Tsuki & Keri, Ushiro Tekubidori, Ushirodori, Ushiro Katatedori Kubishime, Hagaijime und Futari- bzw. Sanningake.
There are shown
Taigi 7 (Tsuki & Keri)
Taigi 19 (Tsuki)
Taigi 6 (Ushirowaza)
Taigi 18 (Ushirowaza)
Taigi 20 (Futarigake-/Sanningake Ryotemochi).
In Chapter 2 Yoshigasaki Sensei shows a series of Hitoriwaza as used in techniques against Tsuki. He performs them without a weapon as well as with tanto and with bokken.