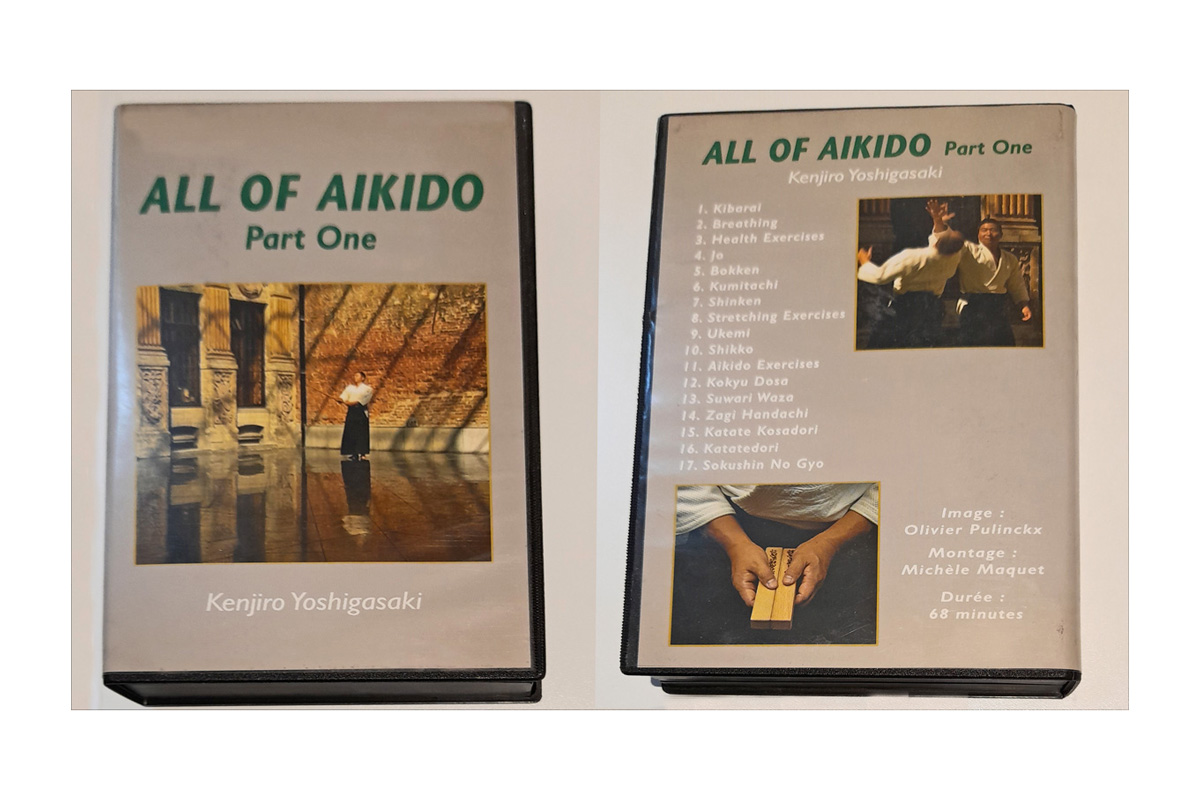 VHS tapes
From 1999 to 2001, Yoshigasaki Sensei had all his Aikido techniques and exercises filmed. The result was released on 5 VHS tapes. The title is "All of Aikido", which probably means it is all the Aikido that Yoshigasaki Sensei wanted to teach.
A rough table of contents is printed on the packaging of the cassettes. There are no titles, subtitles or spoken comments in the recordings themselves, which consist of around 300 video clips. The techniques are often repeated and not explained. The viewer should gain an impression by watching and learn from it.
The participating Uke and the film crew are named in the credits. It's a very valuable compilation.