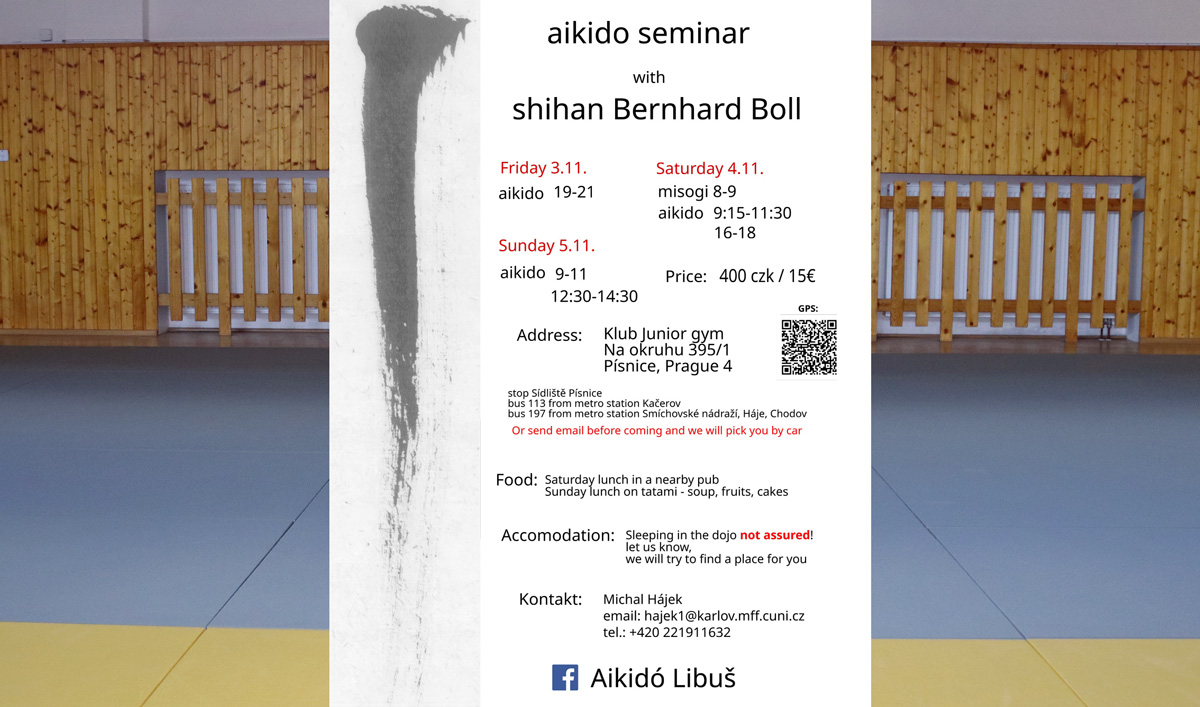 Prague
The autumn seminar with Bernhard Boll took place from November 3rd to 5th, 2023 in Michal Hájek's dojo in Prague Libuš.
There were two Shodan exams coming up. Therefore, training began on Friday evening with Tsuzukiwaza 27 (Bokken 1 with partner) and Tsuzukiwaza 11 (Katatedori irimi).
On Saturday morning, Michal first ran the misogi. After a tea break, we continued with the Tsuzukiwaza for the first Dan all day.