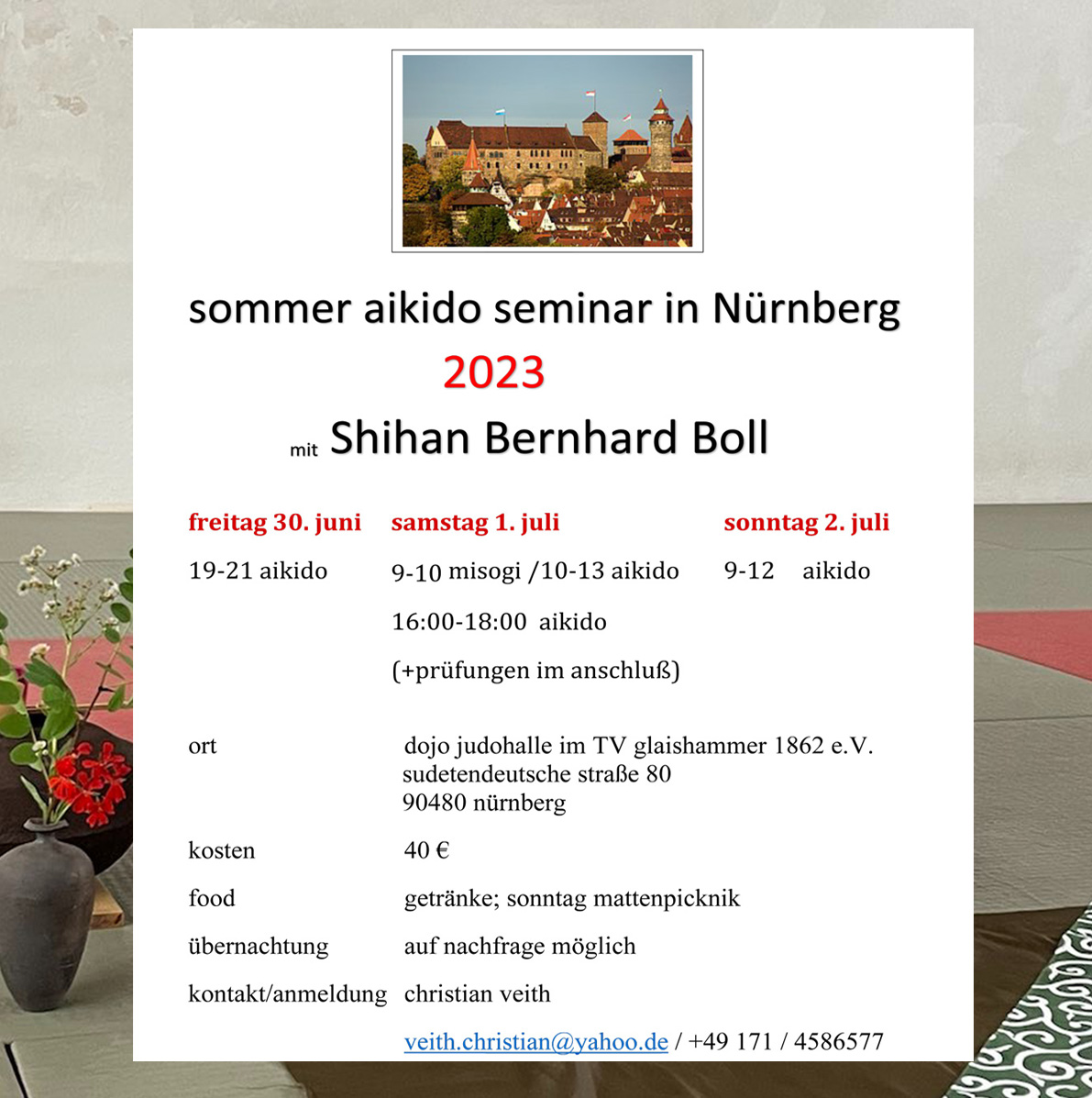 Nürnberg
On the weekend from 30 June to 2 July a seminar was held in Nuremberg with Bernhard Boll, organised by Ki Aikido Dojo Nuremberg Metropolitan Region, Christian Veith. Participants came from Nuremberg, Fürth, Erlangen, Trebur, Prague, Komárom, Vienna and Balerna.
The training on Friday night started with Tehodoki, or more specifically Katatedori and one-handed variants for ikkyo, nikyo and yonkyo. The need to perform these techniques with one hand arose when an Aikidoka was injured in one arm in Balerna. It is interesting to find out what is possible. The execution must be precise and so the two-handed techniques continue to evolve.
This was followed by Tsuzukiwaza 4 (ryotedori) and Tsuzukiwaza 7 (shomenuchi). With shomenuchi shihonage, the question arose as to how the execution of yokomenuchi shihonage can or must be different, both from a technical and an artistic point of view.
The training ended at 9 p.m. Afterwards, it was not easy to find an open restaurant for dinner. However, the group from Balerna managed to eat something tasty in a nearby pizzeria.