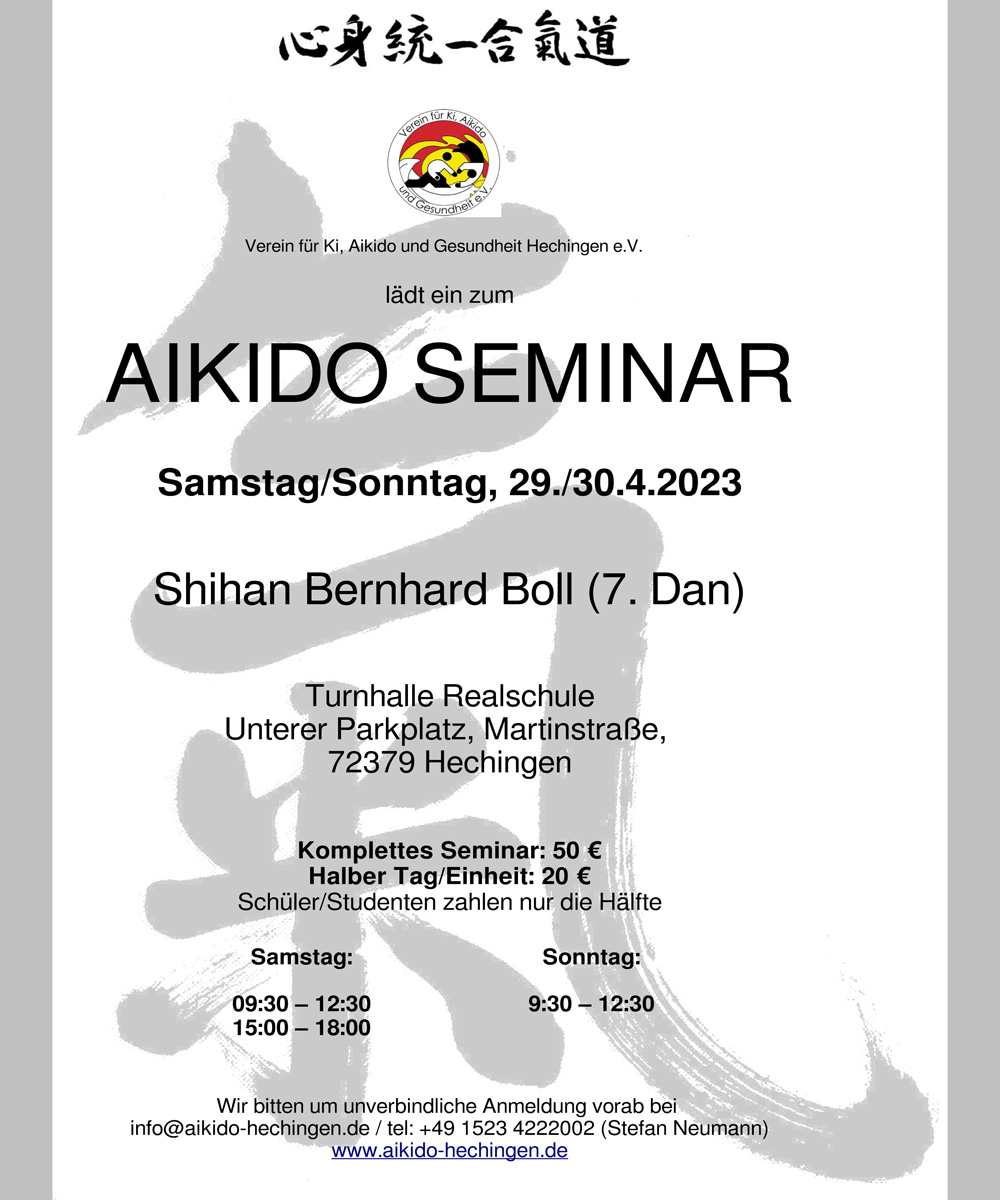 Hechingen
On the weekend of April 29th to 30th, 2023, a seminar with Bernhard Boll took place in Hechingen.
The Aikidoka came from Hechingen, Nuremberg, Trebur, Stuttgart, Haigerloch, Balingen, Zurich and Balerna.
At the beginning Bernhard awarded the Chuden certificates to Leon and Hamza, they had passed the exams last year in Haigerloch and Nuremberg respectively.
Bernhard had chosen some Tsuzukiwaza for the third dan for the lessons. Michele Cassina from Dojo Balerna had to coordinate with the Uke from Hechingen for his first Dan exam. So Saturday morning training began in the usual way with kenkotaiso, ki musubi, breathing exercises, stretching and falling exercises. Techniques from Tsuzukiwaza 5 Ryokatadori followed. The first technique is called Zenponage ojigi, where ojigi means bending down while bowing. A quick bend also occurs in the Tsuzukiwaza 8 Yokomenuchi. This is part of the examination program for the first dan. Michele could demonstrate this Tsuzukiwaza and the other Aikidoka then also practiced the first three techniques.
When all seven techniques of Tsuzukiwaza 5 had been studied, the 2nd Dan each performed the entire sequence.