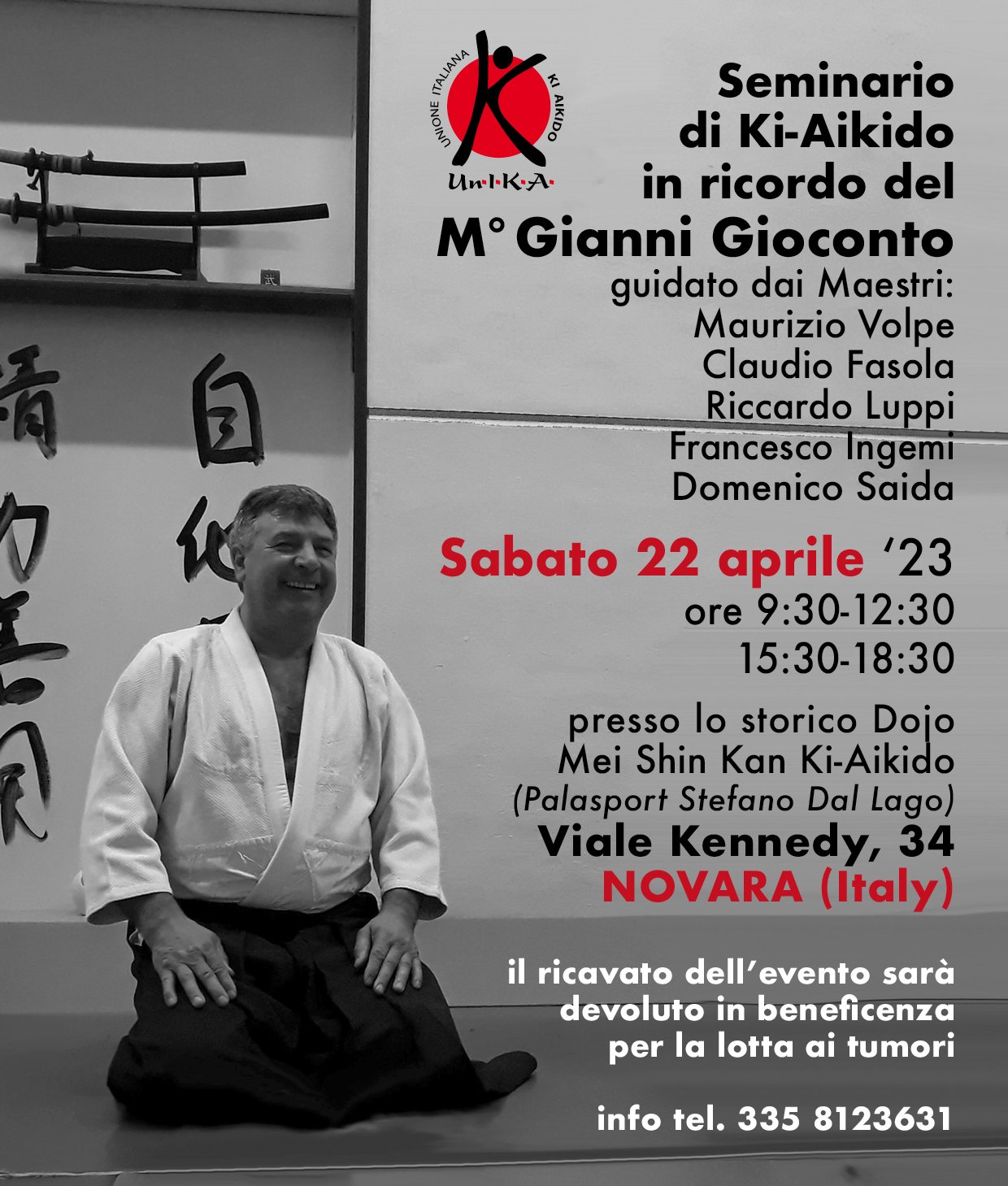 Novara
On Saturday, April 22, 2023, a memorial seminar for Gianni Gioconto (April 10, 1954 - July 17, 2022) took place in Novara.
About 50 participants from Italy, Switzerland (Balerna) and Germany (Berlin) met on the tatami in Gianni's Dojo Meshinkan. Gianni regularly attended courses in Berlin and Cologne. Therefore the date of the meeting was arranged so that a number of his students from Germany could attend. However, there was an extended strike in Germany, so that the booked trains or flights were all cancelled. Only Sigrid and Thilo from Berlin made it to Novara because they had left a few days earlier.
In the morning Francesco (4th Dan), Domenico (4th Dan) and Riccardo (5th Dan) led the lessons. The topics were precise work with the bokken, hitori and kumiwaza, exercises for breathing and relaxation when performing the techniques, correct attacking and non-technical acting. It was a little tight on the mat and everyone tried to work accurately. There were many interesting exercises and explanations. Often were visible pecularities which Gianni had taught .