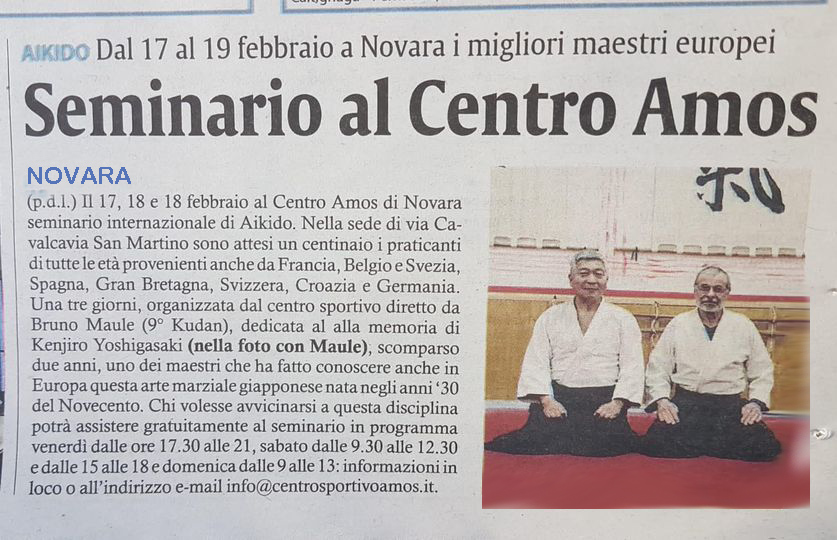 From February 17th to 19th in Novara, the best European masters

Seminar at Amos Center
(p.d.l.) International Aikido seminar on February 17th, 18th and 19th at the Amos Center in Novara. About a hundred practitioners of all ages are expected at the headquarters in Via Cavalcavia San Martino, including from France, Belgium and Sweden, Spain, Great Britain, Switzerland, Croatia and Germany.
A three-day event organized by the Sports Center, led by Bruno Maule (9th Dan), dedicated to the memory of Kenjiro Yoshigasaki (in the photo with Maule), who died two years ago. He is one of the masters who made this Japanese martial art, which originated in the 1930s, popular in Europe.
Anyone who wants to approach this discipline can take part in the seminar free of charge.