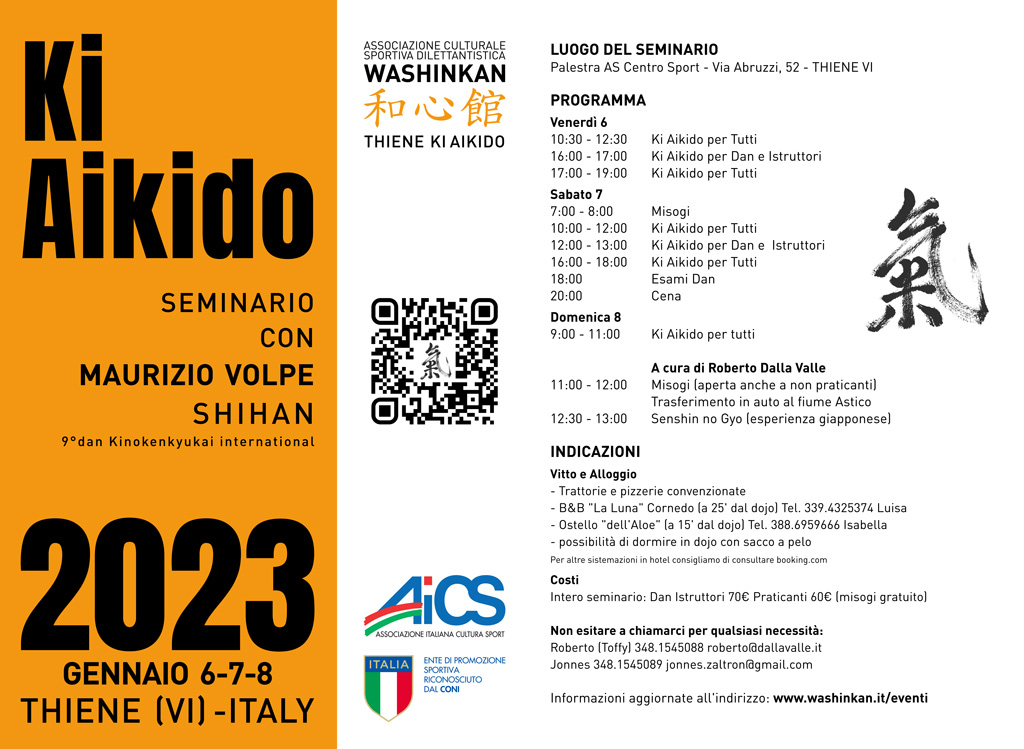 Thiene
For the weekend of Epiphany, Friday 6.1. until Sunday 8.1., 2023, Roberto Dalla Valle from Ki Aikido Washinkan Thiene (I) had invited to a seminar with Maurizio Volpe.
The dojo, in which - under the direction of a former world champion of the WUKO association - mainly karate is trained, can be reached from Balerna (CH) after about 3 hours drive.
Some of the participants had traveled from far away. They came from Turin, Bologna, Lubljana, Zagreb, Vienna, Nuremberg, Balerna, etc.