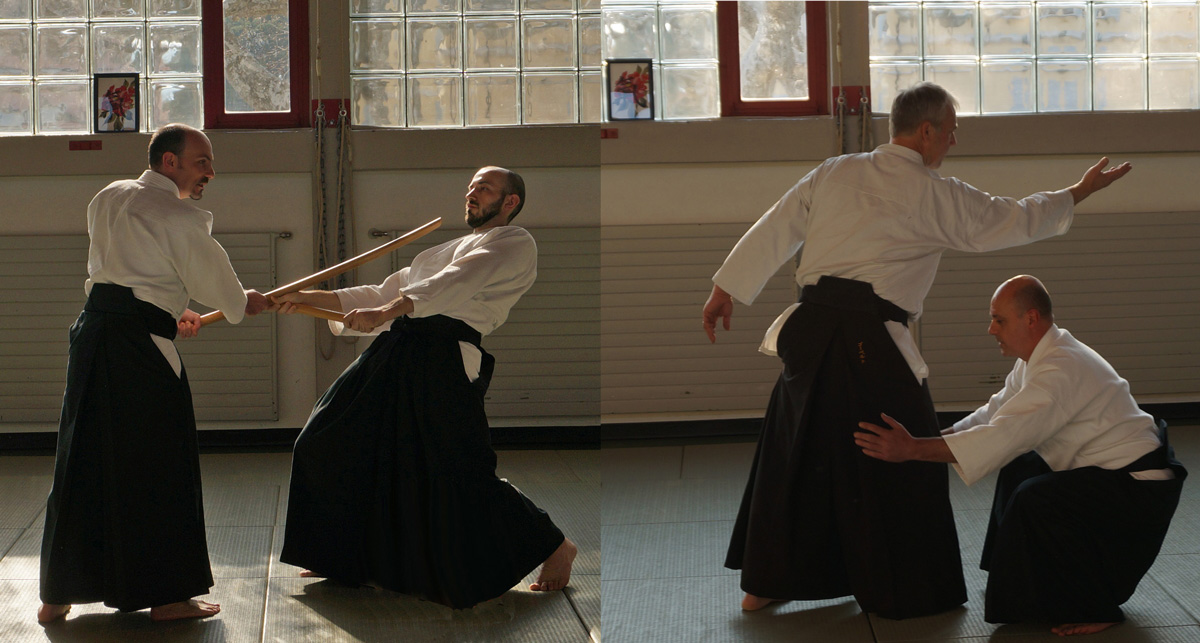 On Saturday morning
Francesco began with Kenkotaiso and Aikitaiso. He then explained Tsuzukiwaza 7 Shomenuchi.
After a short break, Giuseppe followed with Tantodori 1.
Although most of the participants had practiced the techniques already, it was very interesting how the two teachers explained the subtleties. While Yoshigasaki Sensei's seminars were characterized by the feeling that he was always teaching something new, here you could clearly see how the individual dojos have developed their own didactics to explain Aikido and its techniques. This, of course, enriches the practice.