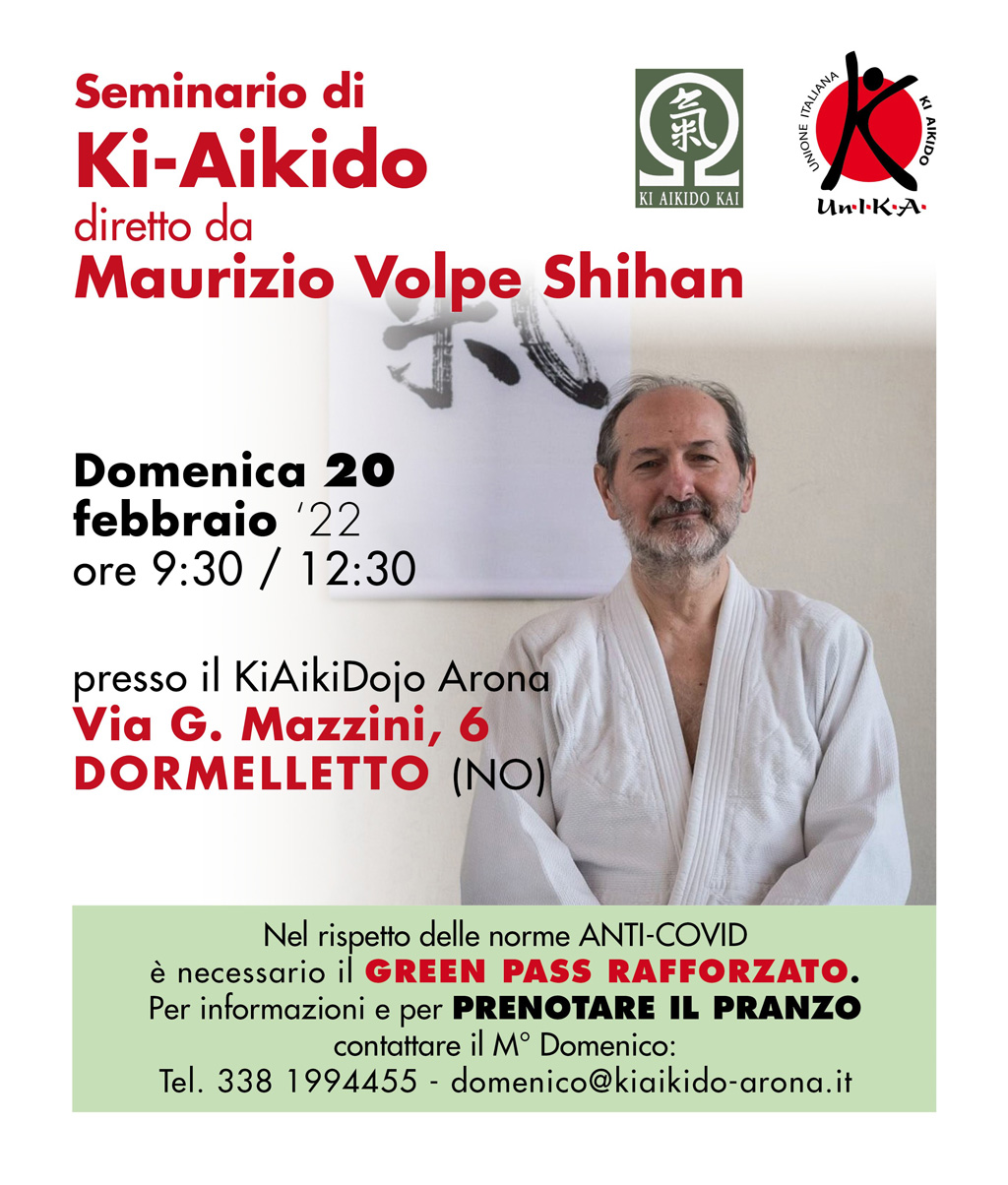 Seminar
Domenico Saido from Ki Aikido Arona had invited to a seminar with Maurizio Volpe in Dormelletto at the southern end of Lake Maggiore in Piedmont. The seminar took place in the Ki Aikido Dojo Arona, located in the Martial Arts Center (Centro Arti Marziali) in Via Mazzini. More than two dozen participants were present. A participant from Bologna had the longest journey. The Aikidoka from Balerna (CH) had to adjust to the local Covid conditions. While the Covid passport had been abolished in Switzerland a few days earlier, in Italy ther were still stricter rules applied. Staying in the sports center was only permitted with a mask. On the mat, too, everyone wore the mask at all times, with the exception of the examinees and their uke at the end of the seminar.
However, all participants were happy that they could get together again and practice together.
Maurizio started with kenkotaiso, stretching and aikitaiso. With regard to the forthcoming Ki exam, he had many exercises practiced profoundly with Ki tests.