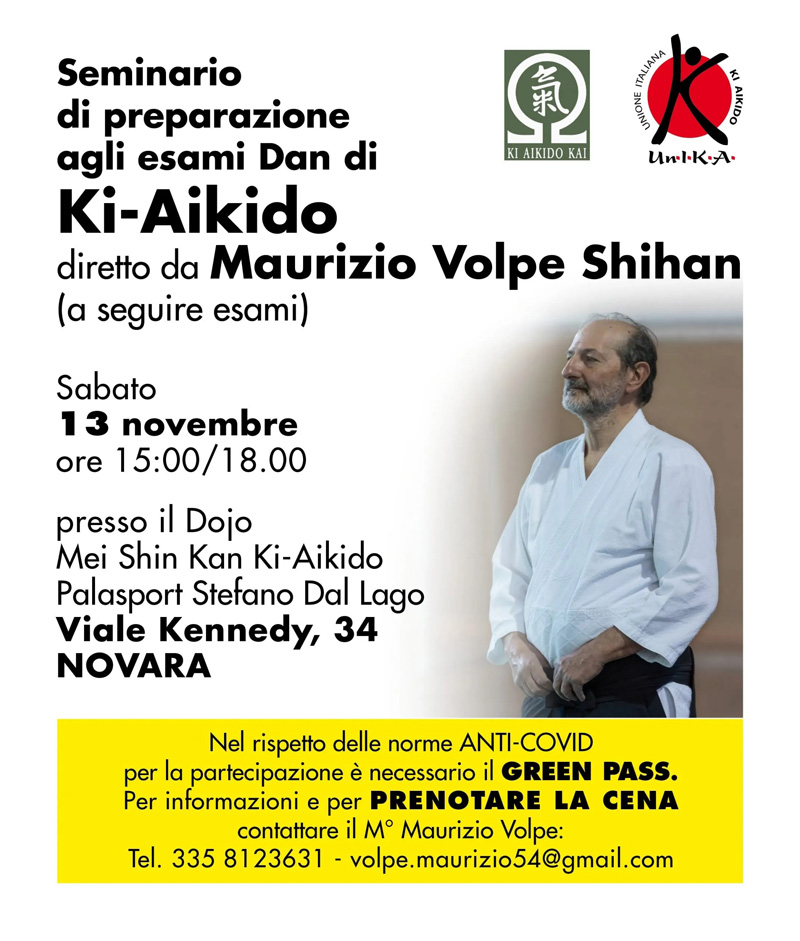 Seminar with exam for the 4th Dan
For the 13.11.2021 the Ki Aikido Kai and the UniKA had invited to a seminar with Maurizio Volpe. Almost thirty participants from northern Italy and also Maria Grazia and Bernhard from Switzerland met in the dojo MEISHINKAN (明心館) in Novara.
Due to Covid, all participants were recorded by name, their body temperature was measured and noted, and the Green Pass was checked for validity. Throughout the building, in the changing rooms and later on the mat, a mask had to be worn constantly. All clothes were stowed in their own sports bags, they were not allowed to hang around openly in the changing room. The slippers with which one goes to the dojo were packed there in plastic bags and stowed on a shelf.
Only at Kenkotaiso the mask was allowed to be loosened a bit. The participants in the Dan exam later could take off their masks. However, the environmental conditions in the training space were favourable. The room of the dojo is very high and a large window was constantly open. This ensured sufficient fresh air and recirculating air and effectively reduced the concentration of any pathogens present.