Novara June 2021
Seminar with Maurizio Volpe and Gianni Gioconto
For Sunday, June 20, 2021, Maurizio Volpe had invited to a seminar in Novara. A few days before, Italy had relaxed the COVID-rules for entering the country from abroad. People living in Ticino were able to enter Italy for up to 60 km without having to show a negative PCR test. A complete vaccination, on the other hand, would not be of much use, as the validation of the European vaccination certificates - the Swiss vaccination certificate is compatible to the European one - should not work before July 1st, 2021.
The sports center where the seminar took place is fortunately only 58 km away from Balerna as the crow flies. So the three of us were able to set off early Sunday morning. The A9 motorway in the direction of Milan was little used, but there were a number of Swiss and German tourists heading south, as could be seen from the vehicles' registration plates.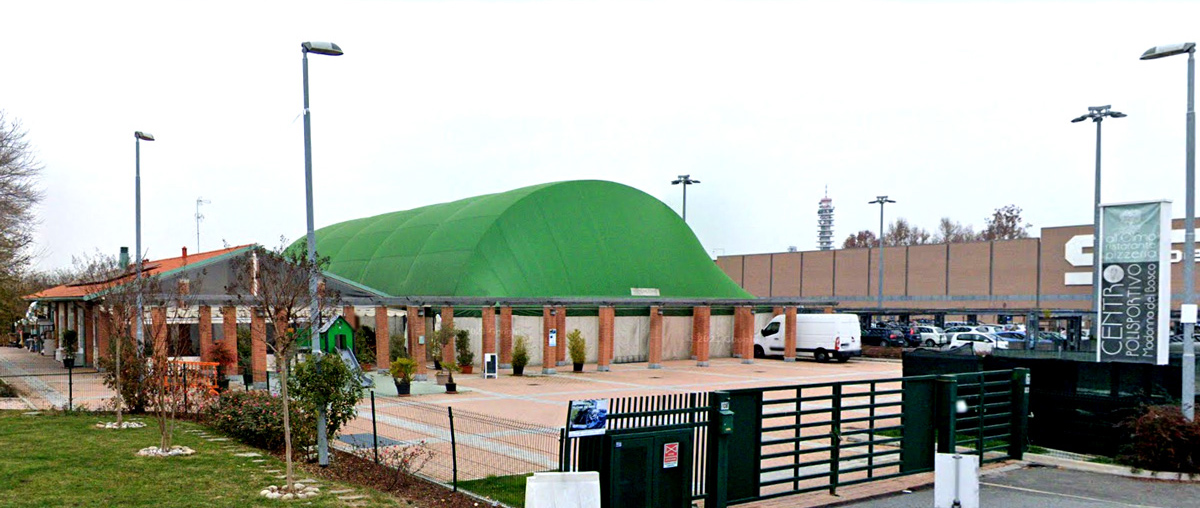 Seminar
In Novara everything was well organized. Claudio first measured the pulse temperature of each newcomer with an infrared thermometer, Maurizio collected the money for the seminar and the meal afterwards and Silvana kept the detailed list of those present, as required by the Italian COVID rules.
The Centro Polisportivo is a large hall in wooden beam construction with a roof made of tarpaulin fabric. Below it can get quite hot in summer. However, the sky was mostly covered with clouds and the side walls of the hall were even open. So there were always fresh breezes and there was little to feel of the announced 32 °C.
There were about 60 participants from the areas from Turin to Milan and from Balerna to Vercelli. Obviously, many Aikidoka want to finally participate in seminars again after the forced COVID break.
Maurizio started with Kenkotaiso and Aikitaiso. Then followed basic Ki tests and the main part of the seminar consisted of partner exercises with Jo and Bokken.
During a break, there was the opportunity to personally greet Gianni, who could not teach himself due to illness. However, he took the opportunity to award outstanding Den and Dan certificates to his students as part of the seminar.
Group foto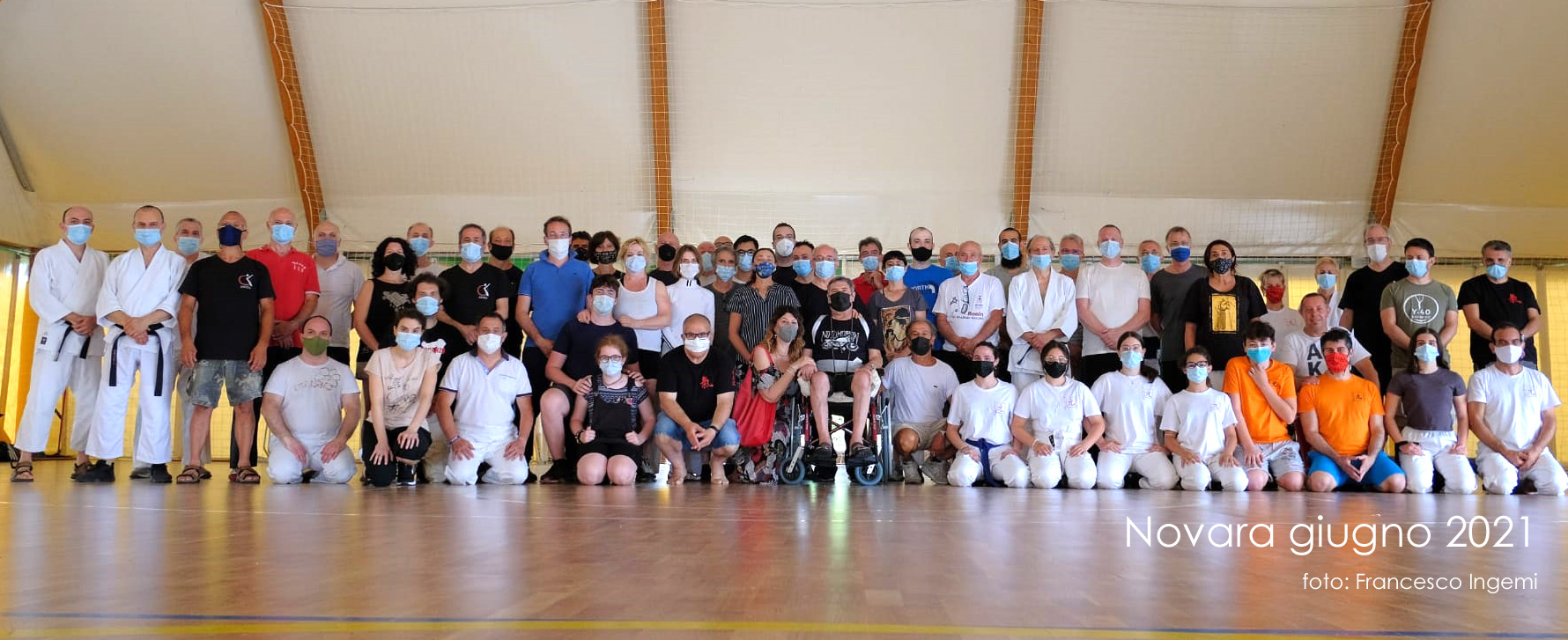 After the interesting and instructive lessons, a joint lunch followed in the Ristorante all'Olmo, where the participants could continue to exchange ideas about the current situation.
The return journey was also unproblematic, this time via the A26 and A8 towards Varese and Stabio. At the very end in Balerna it started to rain, which developed into a violent summer thunderstorm.
We look forward to seeing Maurizio leading the traditional Autumn Seminar in Balerna in October 2021.