Hechingen February 2020
Seminar with Bernhard Boll
Saturday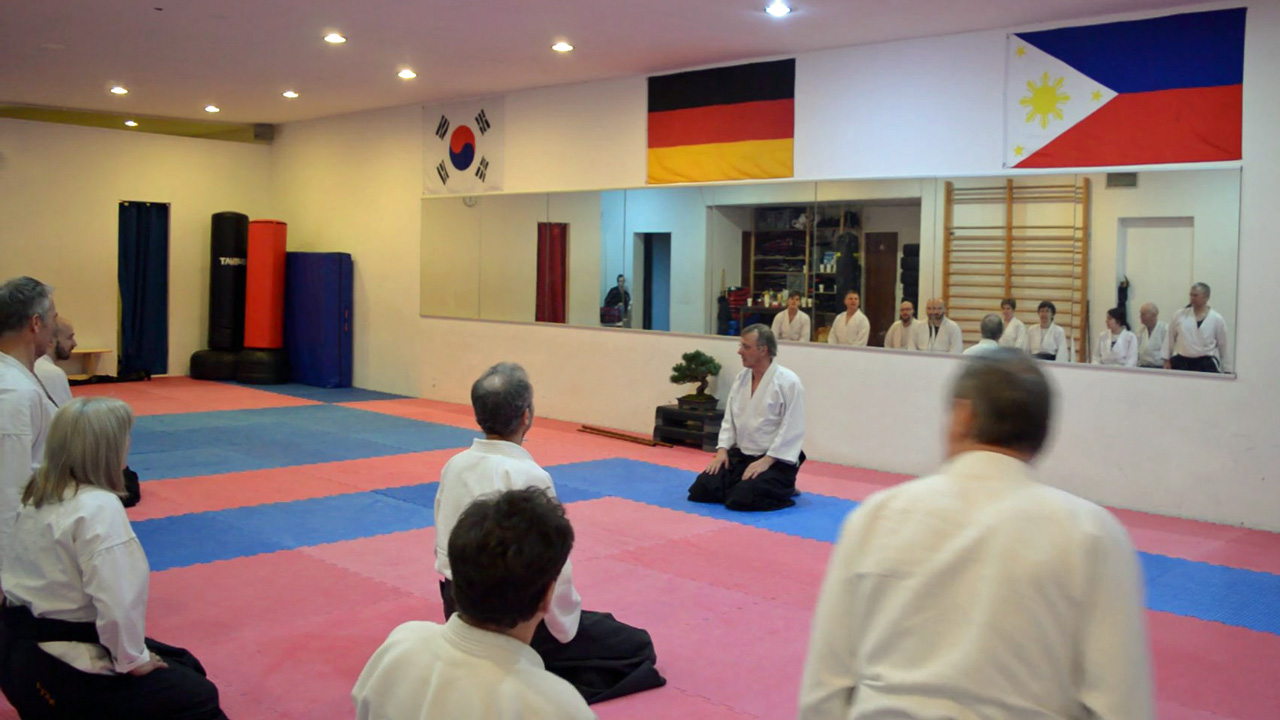 The leap day of 2020 fell on Saturday after Fasnet (carneval). That was a suitable moment for the Aikido Spring Seminar at the Association for Ki, Aikido and Health e.V. in Hechingen. Bernhard, who is living in Ticino since a year, had traveled with Yvette and Govert. Hans-Jürgen and Volker came from Trebur, Lisbeth from Haigerloch and Michael and Ulrike from Stuttgart. There were 15 aikidoka on the mats of the Martial Arts Center in Martinsstrasse when the chairman Stefan welcomed the participants.
Bernhard started with Ki musubi and stretching. This was followed by the Kenkotaiso health gymnastics, which was instructed by Stefan. This full-body gymnastics should bring the mind and body into a good, natural and relaxed state.
Ki exercises and tests followed, which develop the coordination of mind and body. The traditional Japanese attitude and self-perception in these exercises differ significantly from our western analytical perspective. By practicing for many years, the basic perception of the unity of mind and body can also be achieved by Westerners, even only by properly practicing the aikido techniques. To support this development, in addition to the technical aikido examinations, there are also so-called Ki tests in Ki-Aikido.
Since Leon had to pass the exam for 1st Dan, Bernhard let him show the corresponding parts of the exam (tsuzukiwaza) in turn. He then explained individual techniques specifically, partly to improve execution or as exercises for all Aikidoka on the mat.
After an intensive course day, in the late Saturday afternoon, Stefan was able to take the CHUDEN Ki exam and Leon the 1st Dan exam (black belt) at a very good level. The latter was well prepared (including by the father Waldemar) and showed a dynamic aikido according to his youthful age, confident in the techniques and harmonious in the execution. Leon also received congratulations from his first teacher Yves, with whom Leon started aikido in the children's group years ago at Balingen.
Photos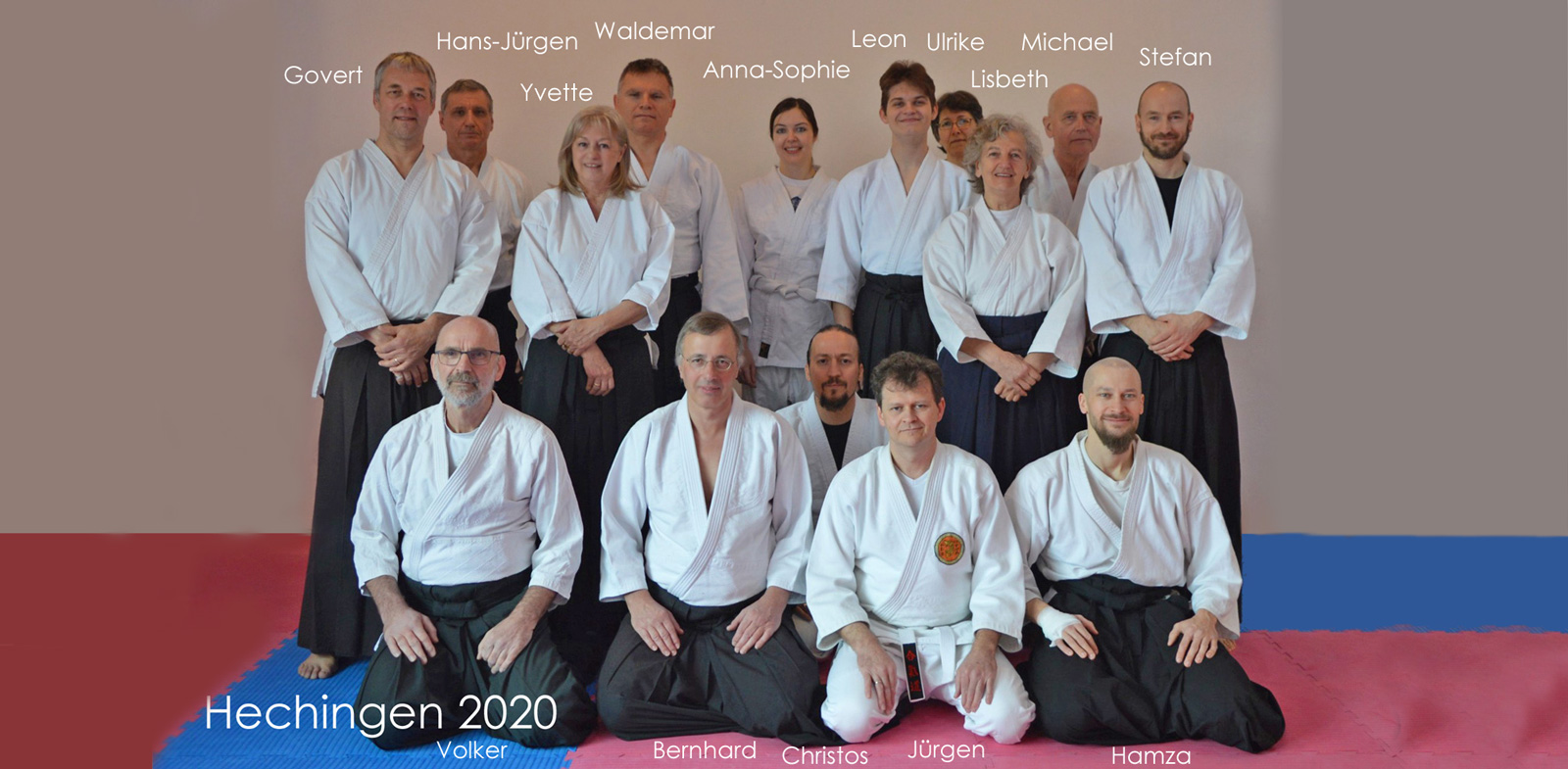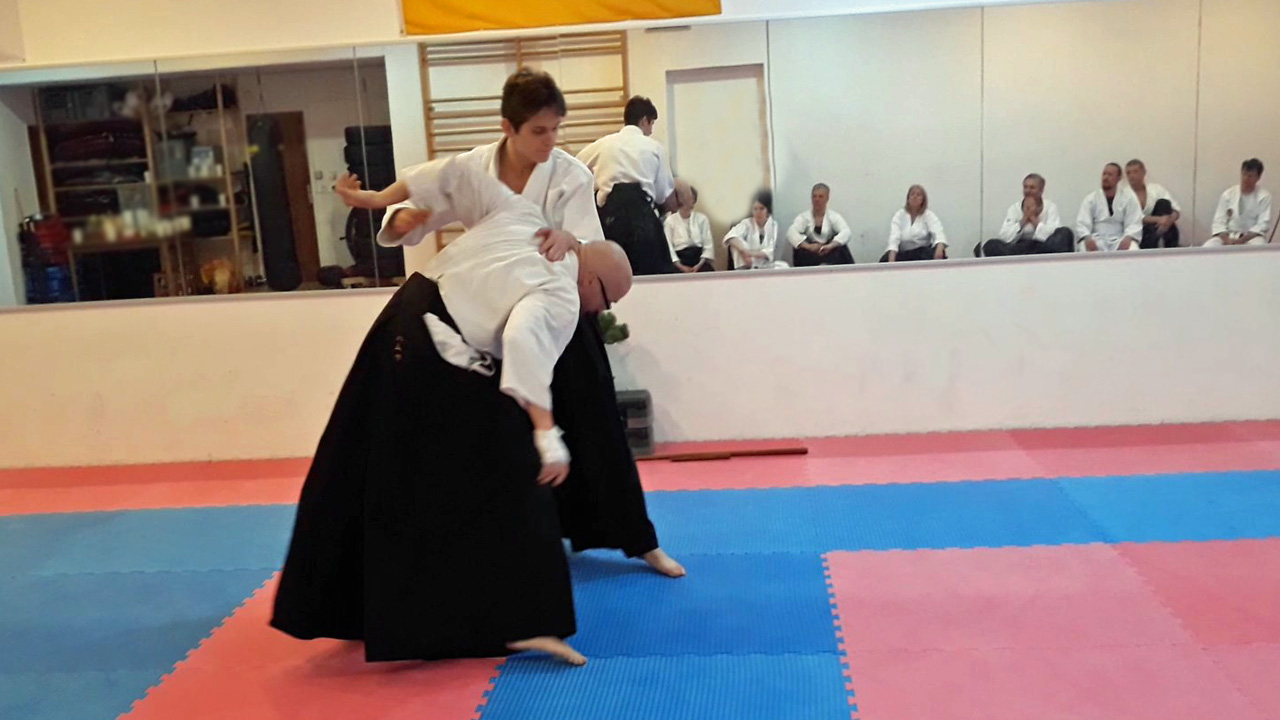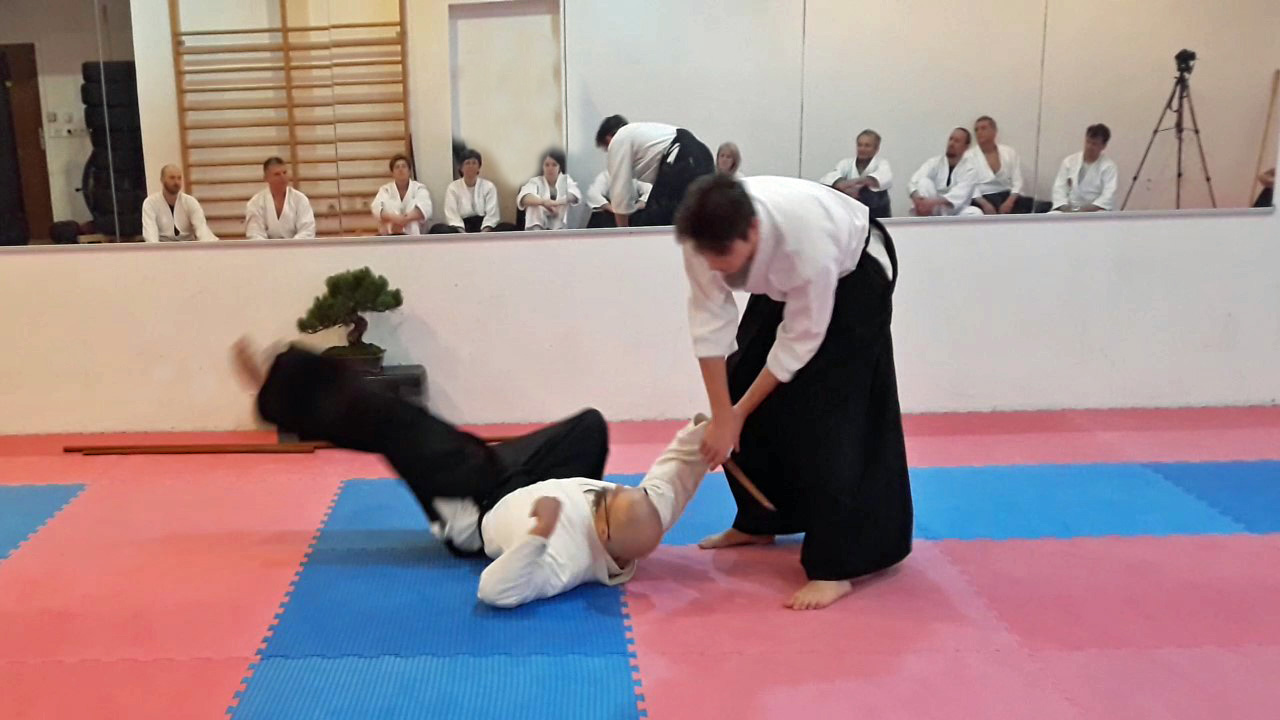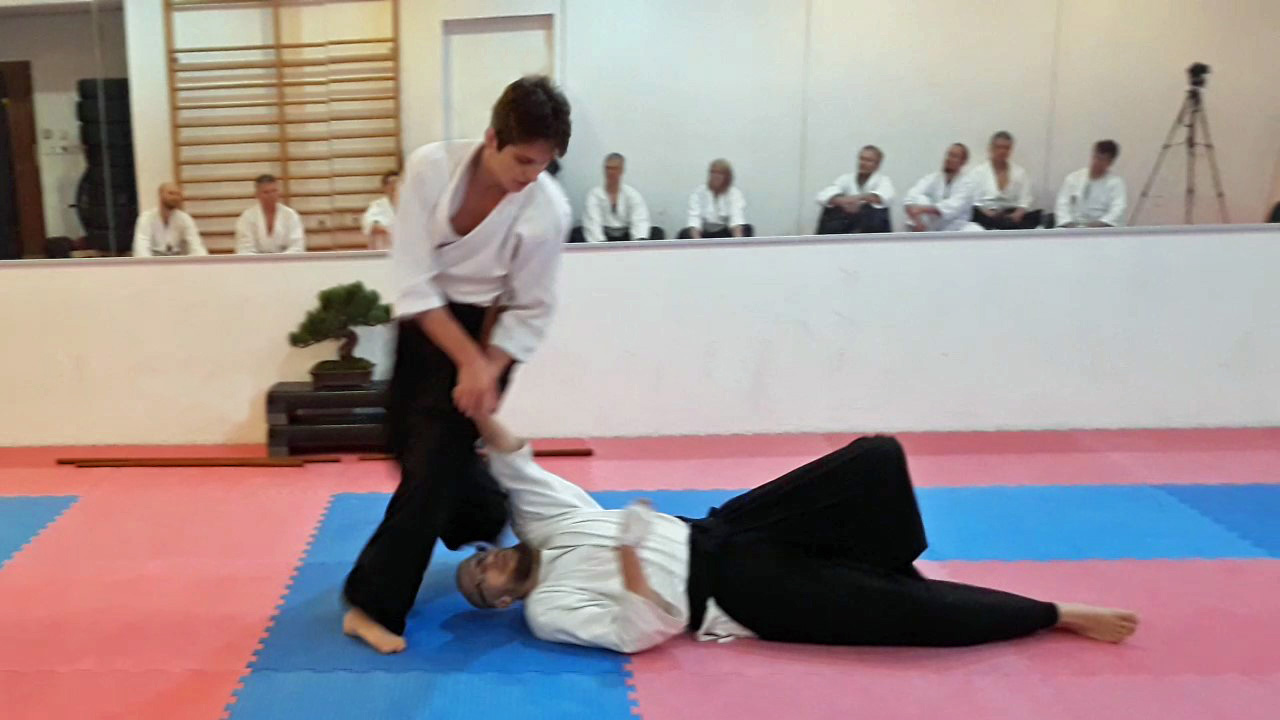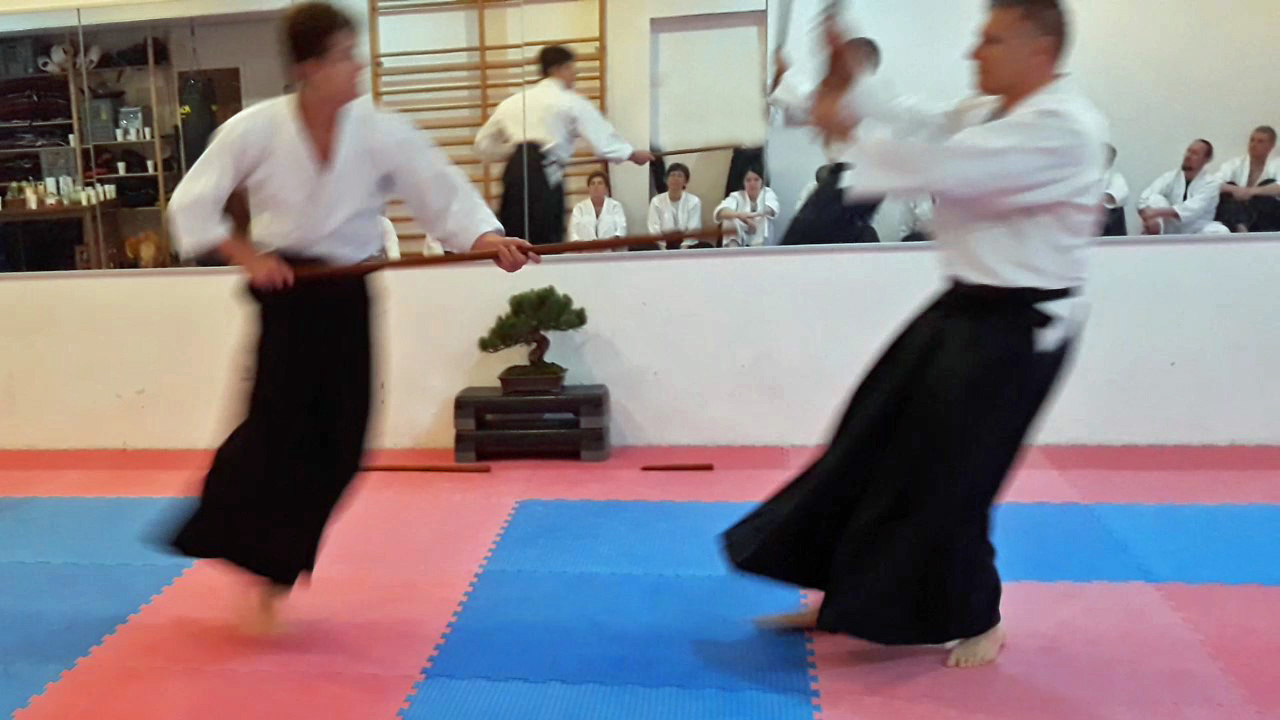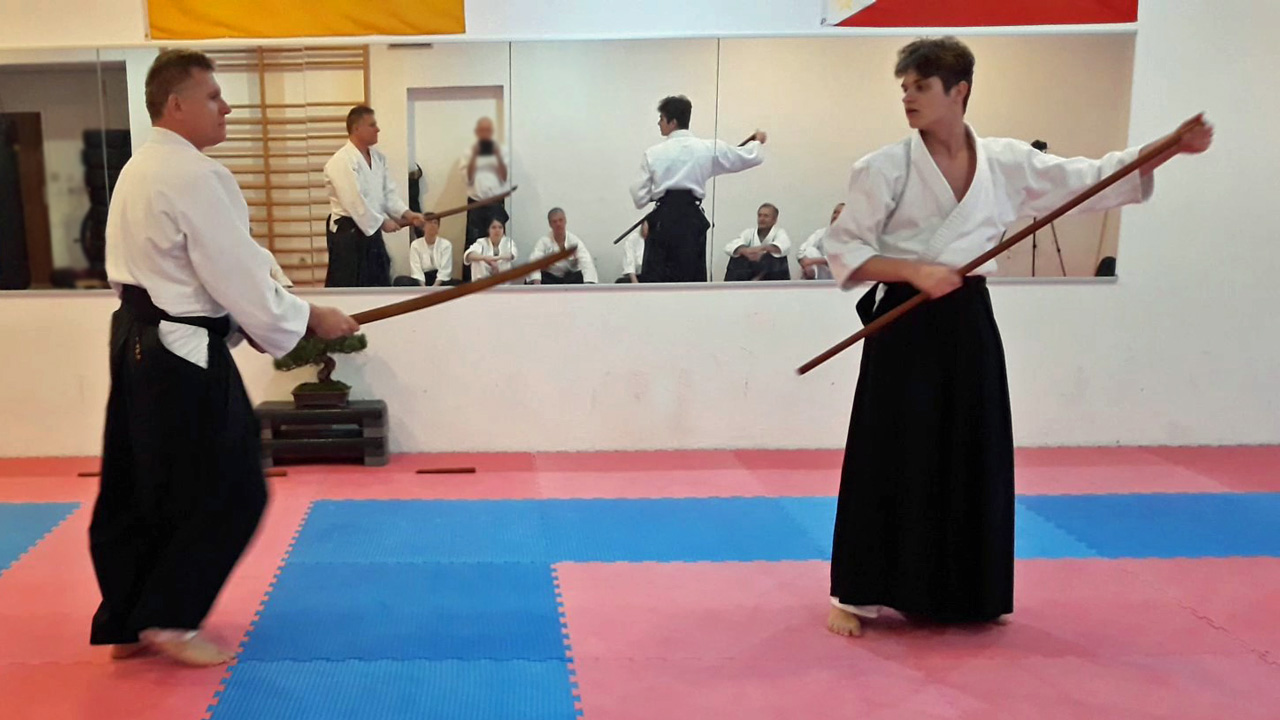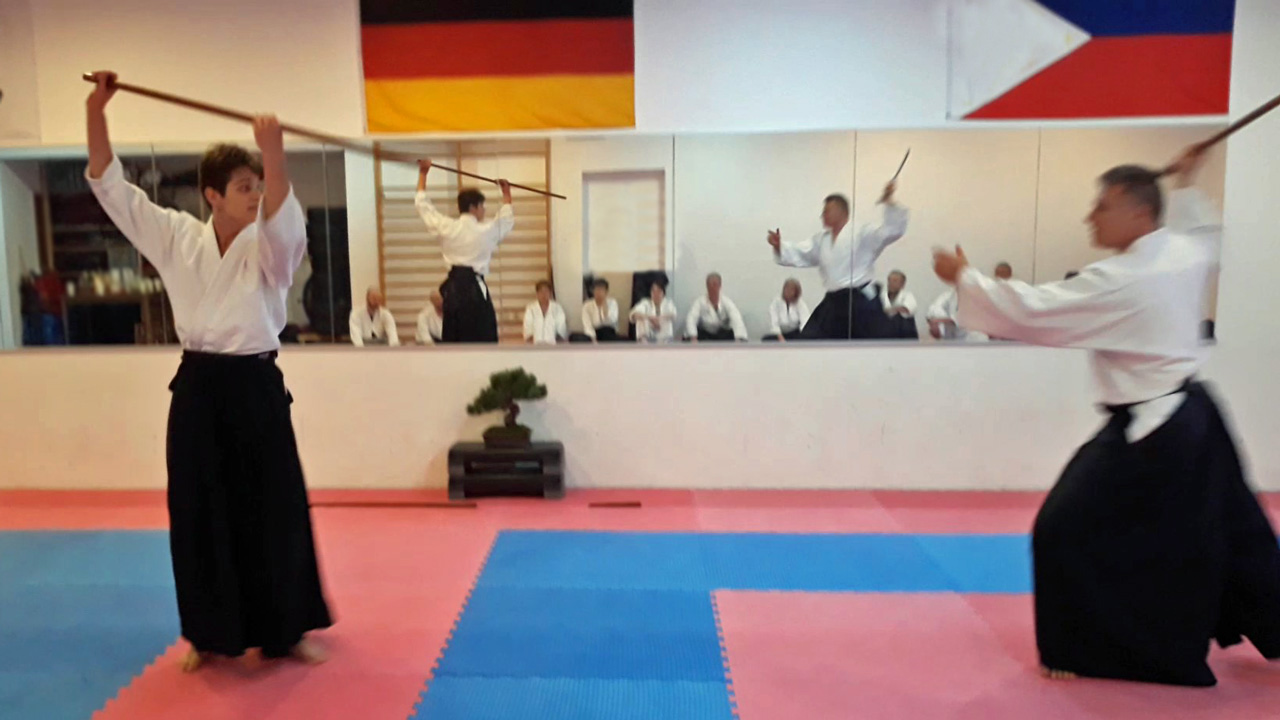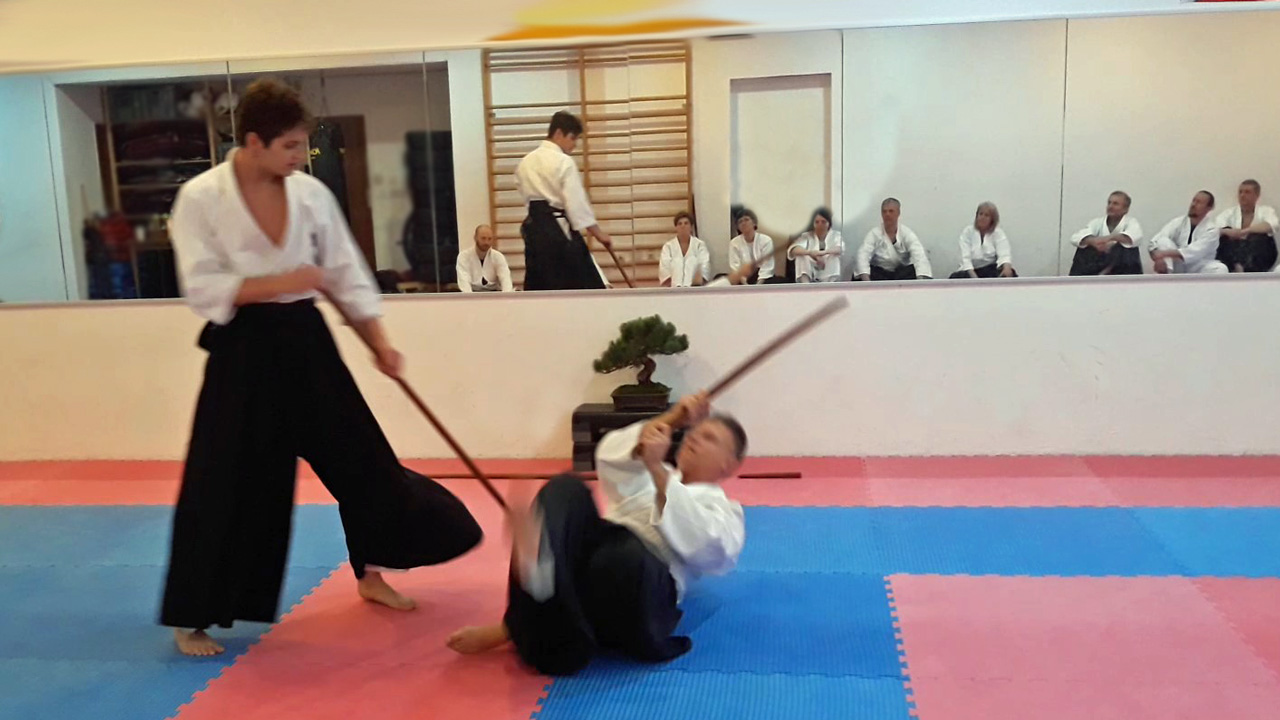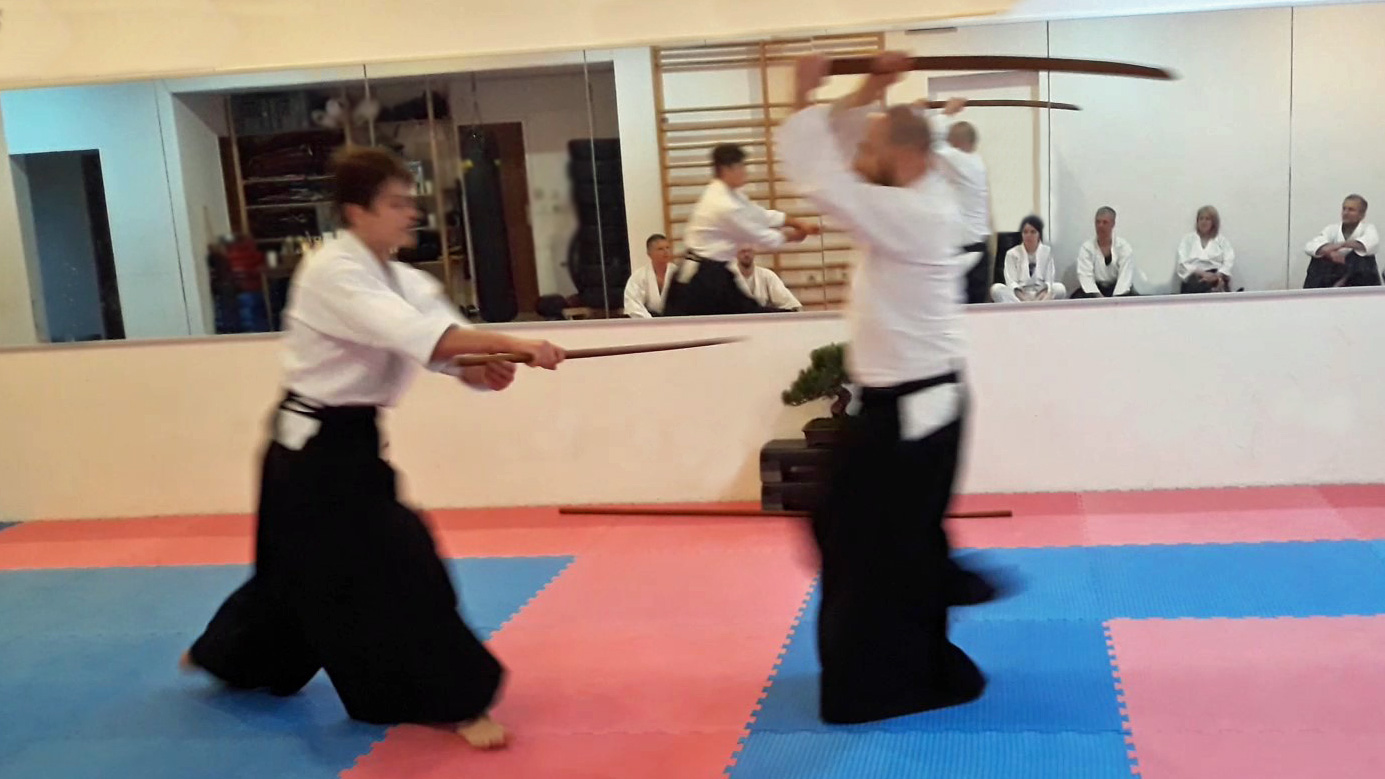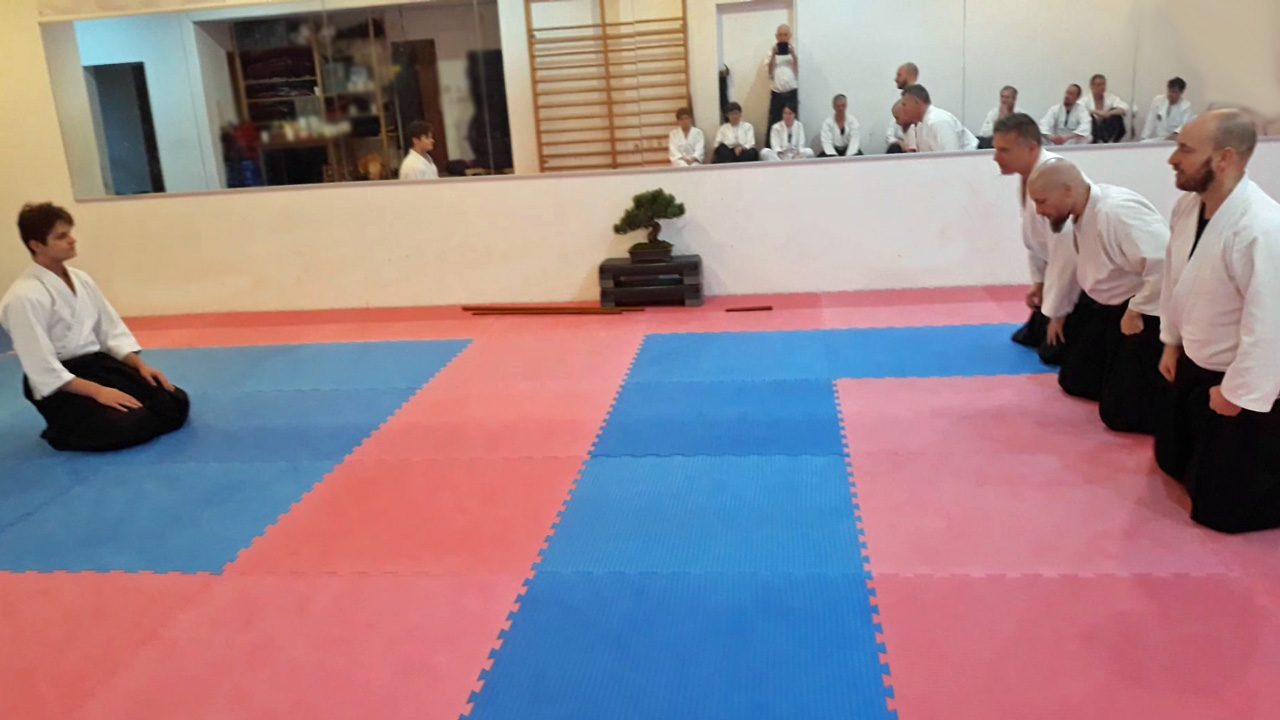 Sunday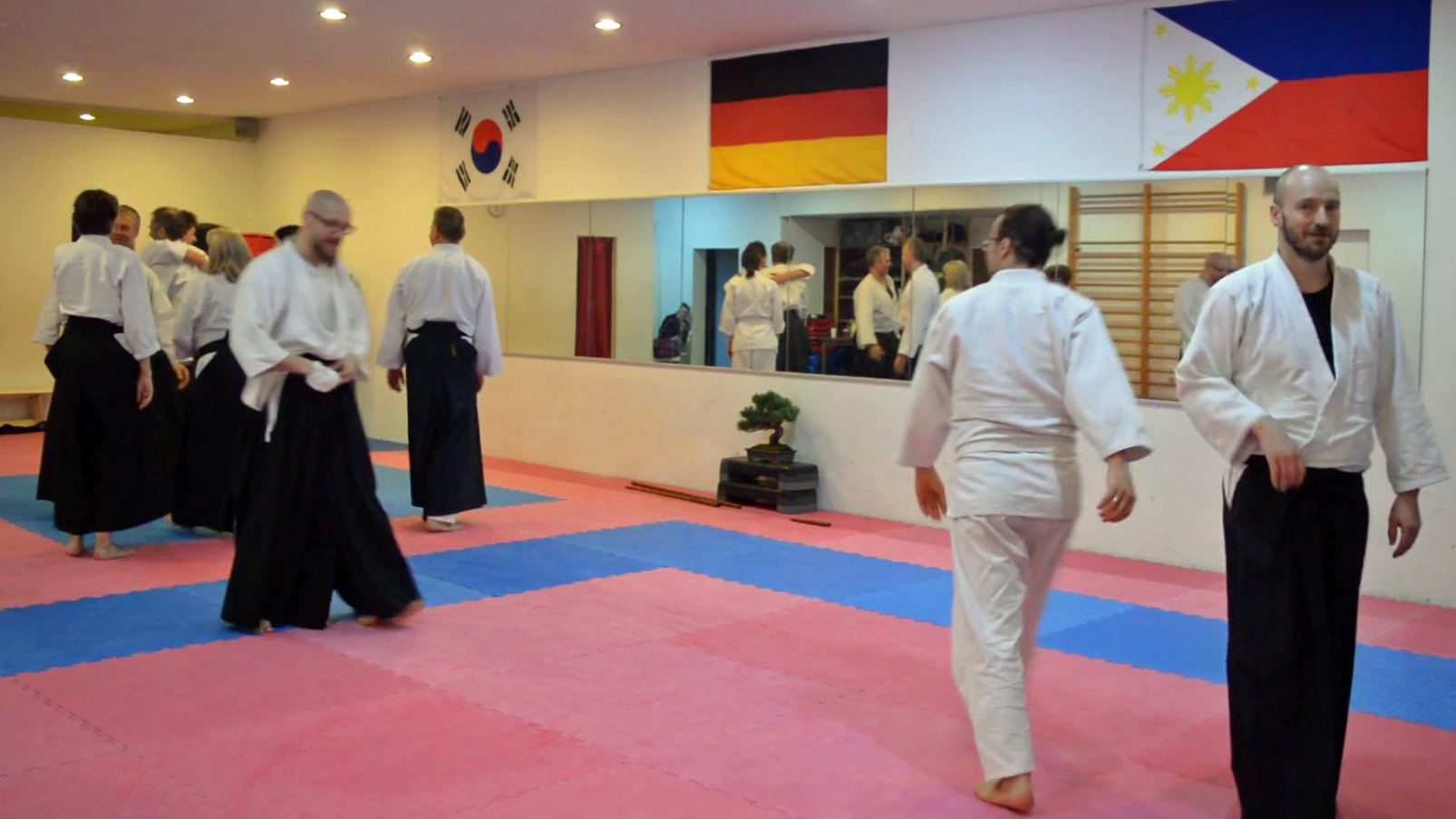 On Sunday the Aikidoka from Ticino were on the mat with the Hechingen people. After the introductory gymnastics and some preparatory Ki exercises, Eckhard took the KI examination CHUDEN, which he surely mastered.
Then the entire program of the 2nd Dan was worked through. On the one hand it is quite extensive, on the other hand the technical situations are demanding. So the time was used to study and clarify open questions in the course of the tsuzukiwaza. One aspect of this advanced level is that in the tsuzukiwaza not only each technique should be shown in an effective way, but the performance as a whole should be harmonious. In this way you continue to work towards a natural unity of mind and body. In addition to the physical agility, you train in aikido, this also has positive effects on your mental state.
After an informative seminar, everyone said goodbye and hope to meet again soon at one of the next stages.