Ronchamp March 2019
Seminar with Doshu Yoshigasaki
Dojo Ronchamp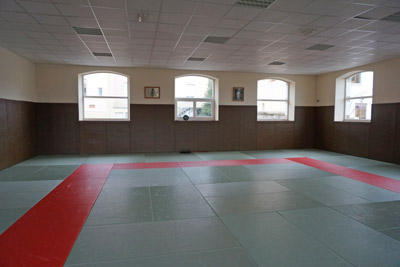 From 16th to 18th of March, the annual Aikido Seminar with Doshu Yoshigasaki took place in Ronchamp. From Balerna in Switzerland came Bernhard, Yvette, Govert and Pietro to the event. They arrived at the usual hotel 'Le Rhien Carrer' on Friday afternoon. The hotel is located about 5 minutes by car from the center of Ronchamp in the offside. After the luggage had been stowed away and everyone had freshened up a bit, the group arrived still in time for the beginning of the seminar at the dojo at Place du 14 Juillet. Since 1979, this is the third location to serve as a dojo for the Aikido Group around Pierre Cornu. The mat area is well 140 m². The rooms are also used by the judo group and even the walls are upholstered with mats. On the sides are hanging portraits of Tohei and Kano, as well as the Ki sign and the 5 principles. Numerous judo cups are exhibited in a niche. For external guests, there is always the possibility to stay overnight in the dojo during seminars.
Photos from the seminar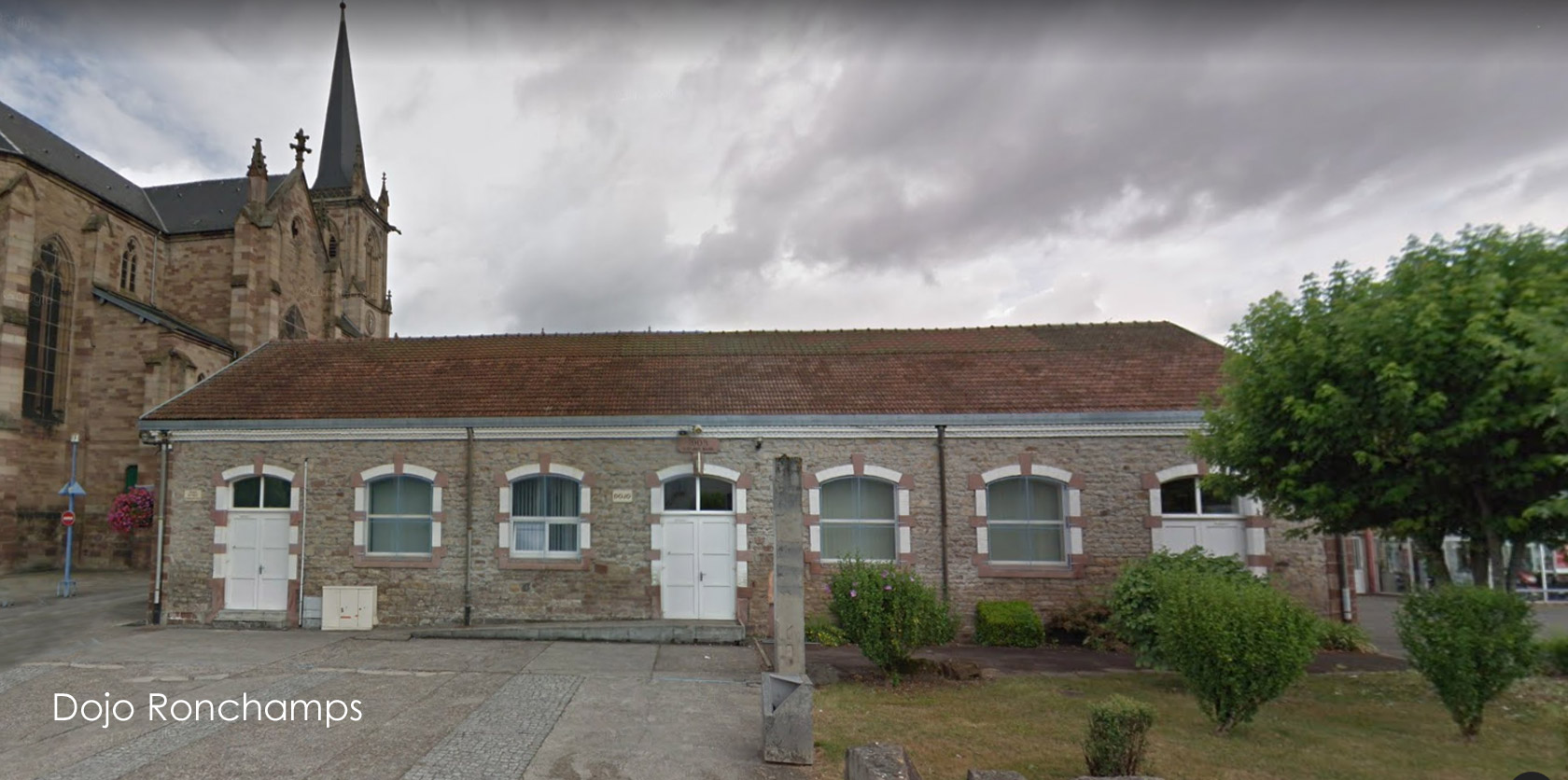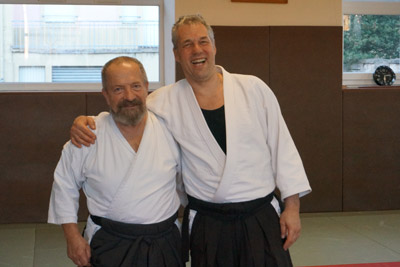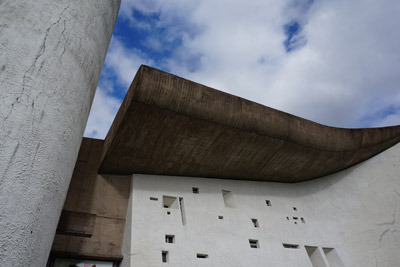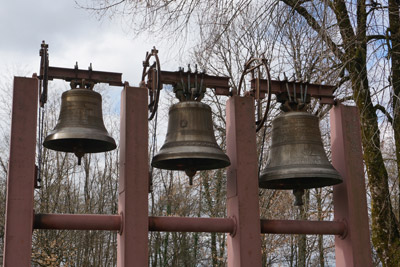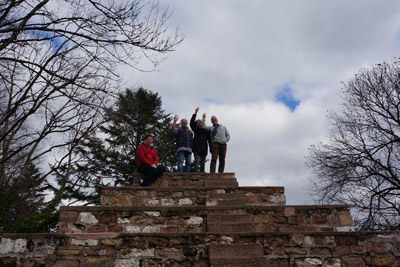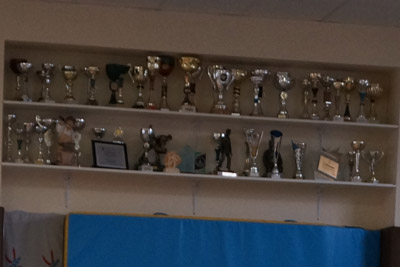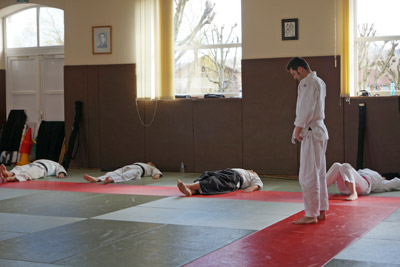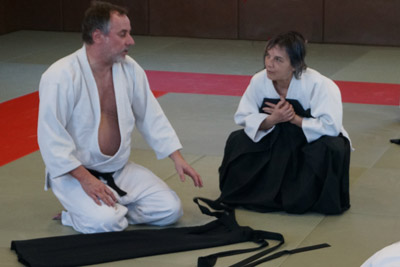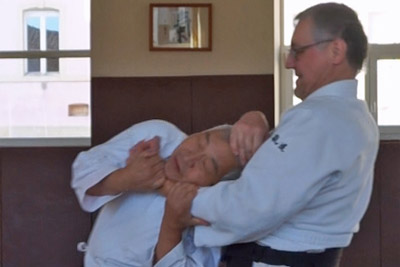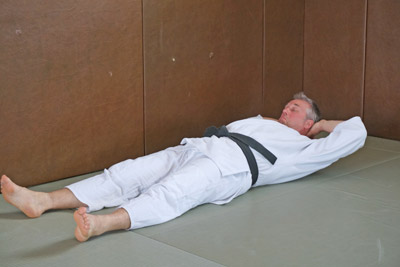 Training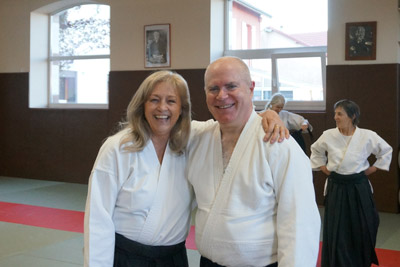 The teachings this weekend were mainly related to the 3rd Dan. On Saturday there was the obligatory carp lunch, where you always have to be careful not to eat too much, so that you are able to perform again on the tatami afterwards.
The lunch break was sufficiently long. Some took a nap in the dojo. The Swiss and an Aikidoka from Freiburg took the opportunity to once again visit the famous chapel of Notre-Dame-du-Haut on top of the hill. This was built between 1950 and 1955 according to plans by the French-Swiss architect Le Corbusier. At that time it was the most modern of the modern in church construction.
At the end of Saturday's practice, Rémi Wintrebert successfully passed his exam for the 3rd Dan. He made his uke sweat a lot. The evening ended with a meal together at Le Rhien.
On Sunday, Doshu Yoshigasaki then repeated some elements from the program of the third Dan and loosened up the training with jumping exercises. Unfortunately, Bernhard and Govert let themselves be carried away to a competition, which ended with Govert spraining his back. On the way back to Switzerland, he therefore had to be transported half lying. Nevertheless, this was another successful weekend in Ronchamp.
The group

---
Ushiro kubishime
Thierry is serious.