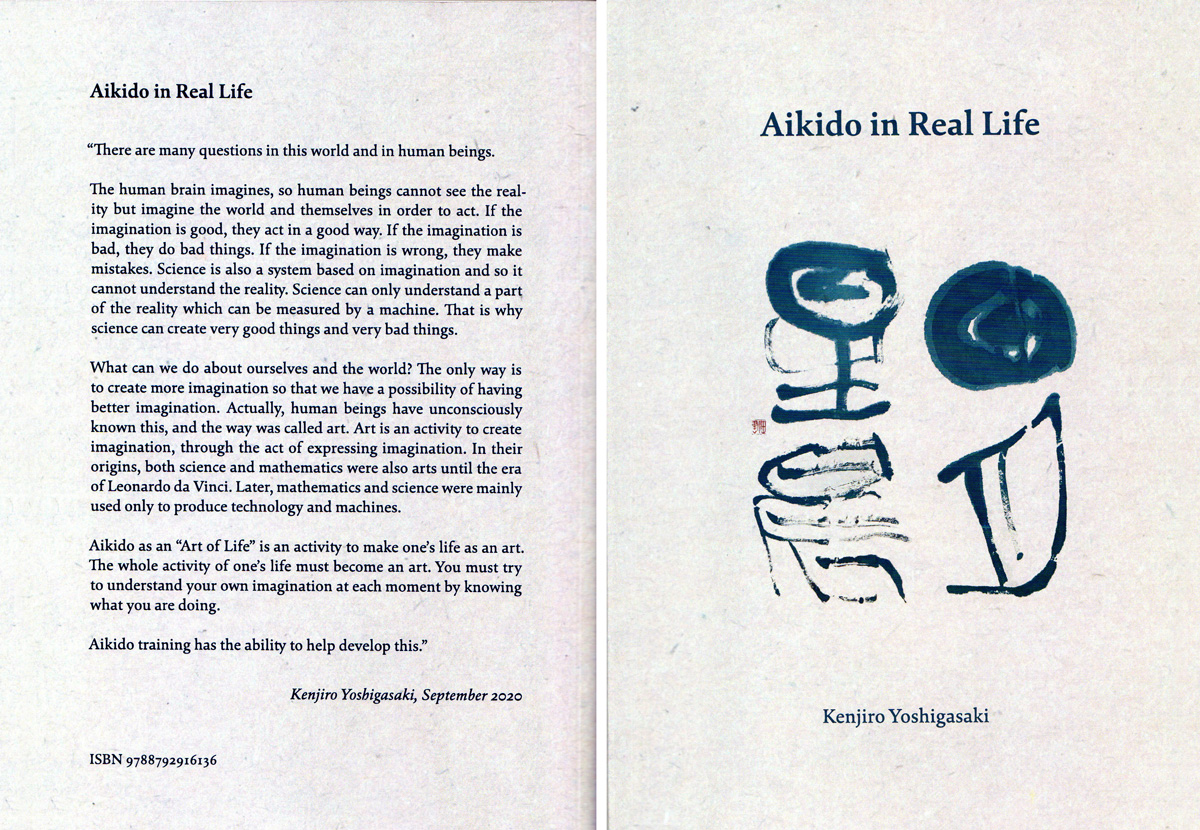 Aikido in Real Life
Yoshigasaki Sensei's last book is now available. Even during Sensei's lifetime, many people worked on it. The English version can now be ordered from an American BOD shop.
The book has 202 pages with numerous drawings that illustrate the exercises and techniques. The title page shows a calligraphy by Shin Watanabe Sensei, which is explained on the first pages.
Everbody involved obviously put a lot of effort into completing the work after the death of Yoshigasaki Sensei. Thanks very much!