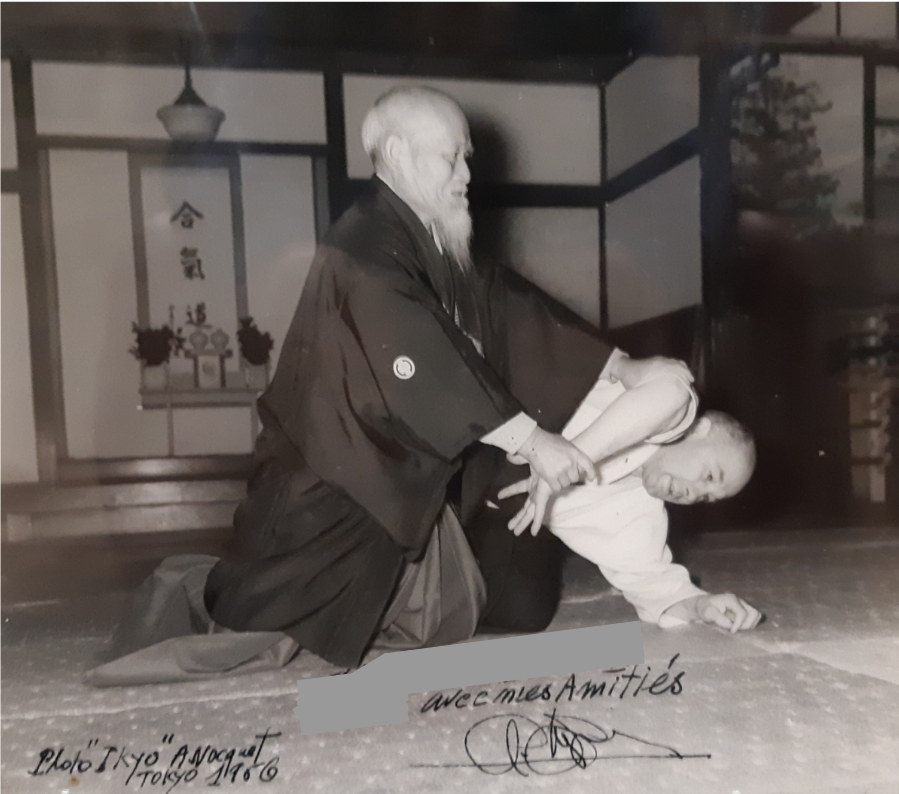 André Nocquet
André Nocquet (30 July 1914 – 12 March 1999) was a French Aikido teacher holding the rank of 8th dan. He was Morihei Ueshiba's first foreign uchideshi in the years 1955 to 1958.
In an interview on the occasion of the publication of his book "Maître Morihei Uyeshiba, présence et message" from 1988, he reported interesting details from the early days of Aikido.
The interview was conducted by the radio station France Culture in French. The interviewer seems very well prepared.
Guilleaume Erard made a video out of it and published it on youtube in 2012.
The writer of these lines attended seminars with Nocquet in the 1980s.