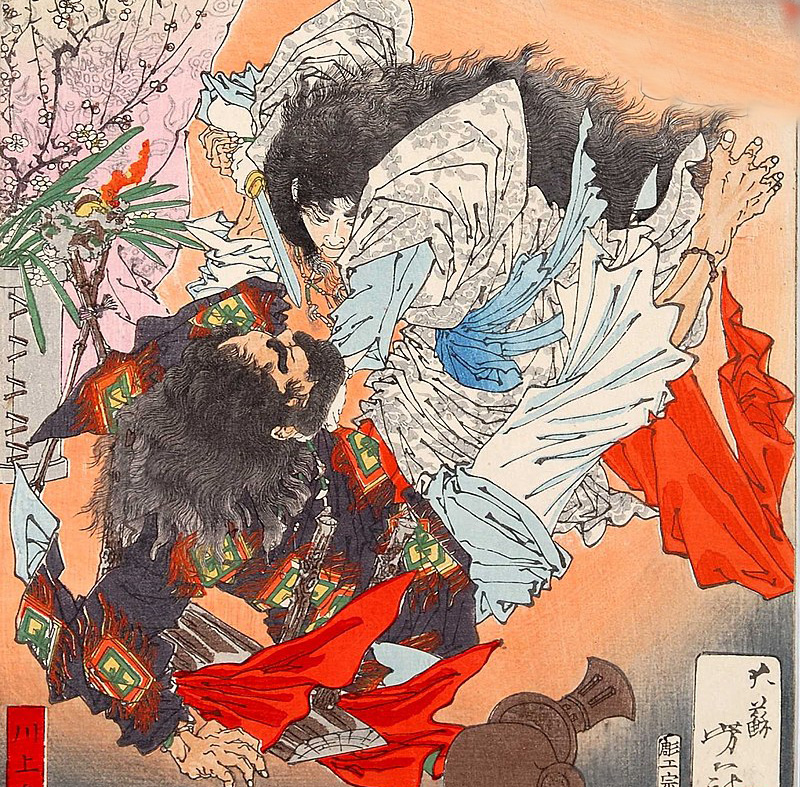 The Origin of Aiki
The legends of Kojiki tell that Prince Yamato Takeru used Aiki for the first time. In 397, the Yamato fought against the Kumaso, who lived in southern Japan in the Kagoshima area and were considered invaders. The prince underwent a misogi at a waterfall and accumulated energy with ritual movements. Then he disguised himself as a woman and went to see the leader of the Kumaso. With the help of Aiki, he managed to kill the enemy. The knowledge of Aiki was then passed on in a long tradition to the Takeda family.
Takeda Sokaku explained Aiki as follows: "The secret of aiki is to overpower the opponent mentally at a glance and to win without fighting."
Figure: Excerpt from "Prince Yamato Takeru attacks Torishi Kaya", by Tsukioka Yoshitoshi.