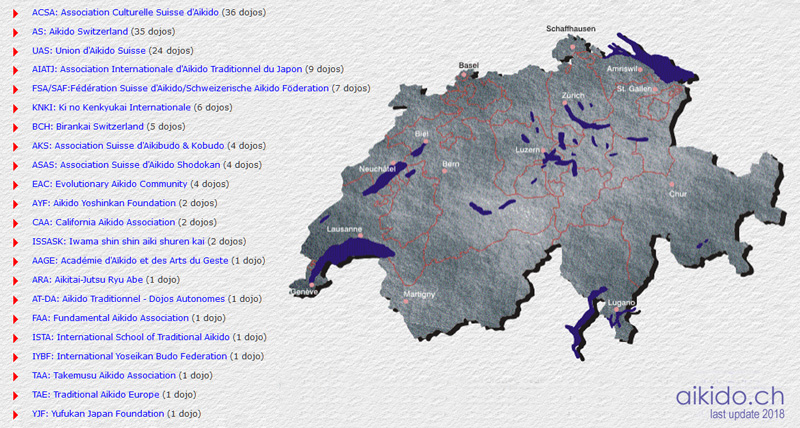 Aikido federations
An example from Switzerland
On aikido.ch, Valerio Gianascio, publishes a list of all Aikido dojos in Switzerland with their respective federations. Obviously, there is a lot of them.
Why are there so many different federations in Aikido?
Visiting the websites of the individual dojos you may find the answers.
We follow a specific teacher.
We preserve the tradition of a particular teacher.
We don't want to bind ourselves and practise free Aikido.