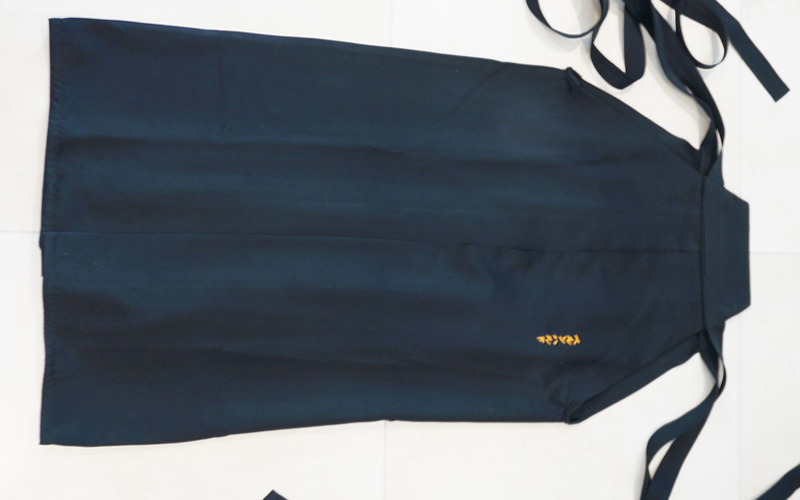 1 Pleats on the backside
Place the hakama with the frontside on the mats. The pleats on the back must be aligned first. At the back shield (koshi-itai) you see how the pleats belong on top of each other. Grasping the koshi-itai with one hand and the foot end of the hakama with the other allows allows you to stretch the fabric. So, the pleats get more straight.
To turn over the hakama on the other side you grasp it in the middle of the foot end with both hands. In this way the pleats remain together. Swing it over so that it comes to lie on the back.